Watch: Insane brawl takes place at NHL game, includes girlfriends getting involved and someone doing the Superfly leap
December 12, 2022
The cliche goes "I went to a fight and a hockey game broke out." At last night's Boston Bruins vs Arizona Coyotes game, they stopped fighting on the ice to watch it going down on sight in the stands.
No one is sure what led to what turned into a co-ed brawl. My guess? Alcohol. Lots and lots of alcohol.
If 2022 has taught us anything, it's that society is unraveling so much even the ladies are starting to pop off on each other with more frequency. In the olden days, they would let the menfolk handle the fight and then claim how embarrassed they were on the ride home. Last night, one lady tried to break the fight up. And learned the hard way about attempting to break fights up.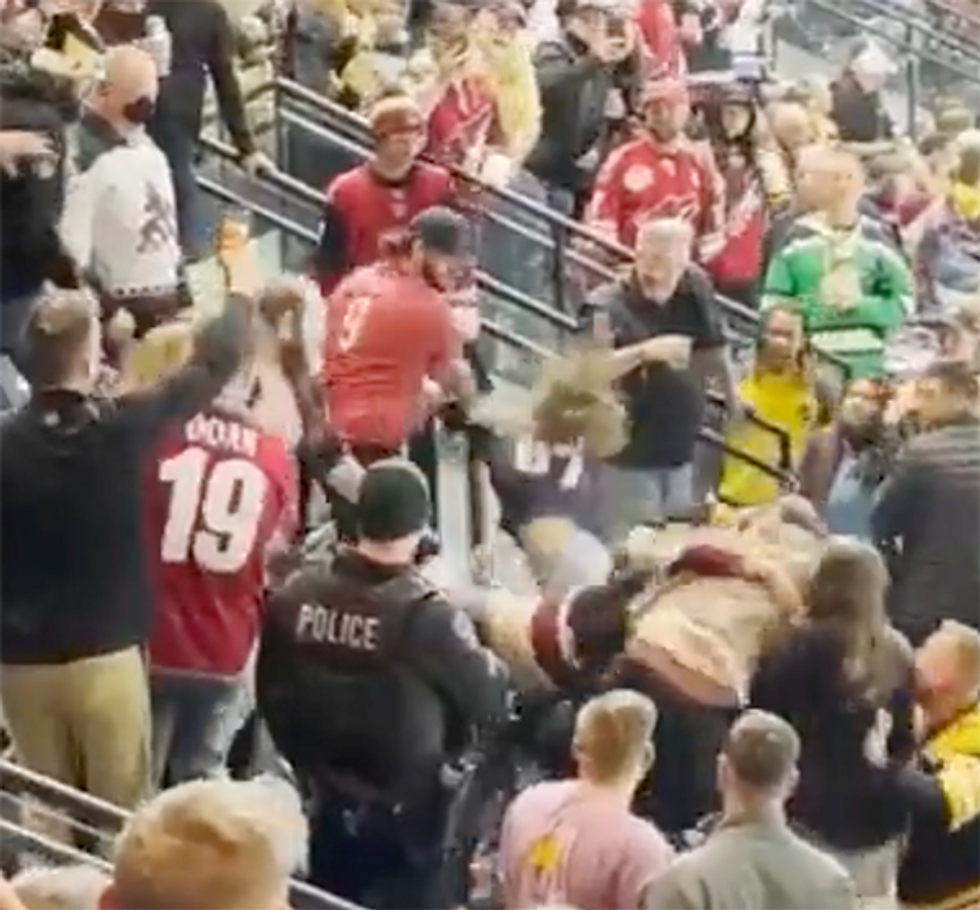 Though she took it like a champ. You can't hear it on the video, but I'd bet money she told the guy "you hit like a b*tch."
The highlight is the red-shirt dude going off the top like he's Jimmy "Superfly" Snuka. Though now that I rewatch the video, it looked like he may have been thrown. That's more of a Midnight Express "Rocket Launcher." Either way, when one dude does a high-cross body to take out a bunch of other dudes, that's never a good sign.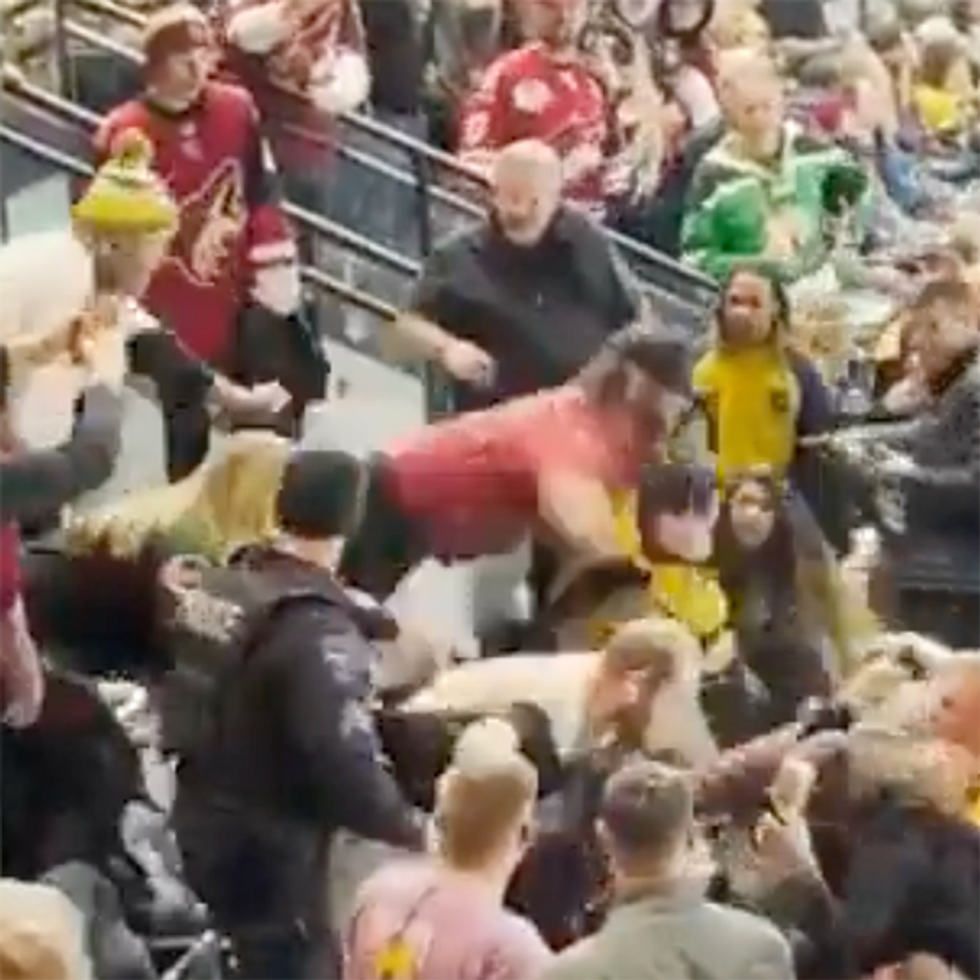 In the end, the fight was broken up. I'm guessing the two dudes were removed from the premises, if not given five for fighting and thrown into the drunk tank. The only thing missing was one of the guys pulling the other guy's shirt over his head and landed some uppercuts to the body. It's a hockey game. Act like you've been there before.
Editor's Note
LwC is on Substack now! Each day we overwhelm your brains with the content you've come to love from the Louder with Crowder Dot Com website.. but algorithms hide our ranting and raving as best they can. The best way to stick it to Big Tech? Subscribe to For the Content!
DINGBAT Claims Canada Is BETTER Than The US! | Louder With Crowderyoutu.be