Each day we overwhelm your brains with the content you've come to love from the Louder with Crowder Dot Com website.
But Facebook is...you know, Facebook. Their algorithm hides our ranting and raving as best it can. The best way to stick it to Zuckerface?
Sign up for the LWC News Blast! Get your favorite right-wing commentary delivered directly to your inbox!
Disney so embarrassed by these leaked live-action Snow White photos, they tried lying the photos were fake
July 17, 2023
Edit: So, I messed up and it ISN'T Peter Dinklage in the movie. Whoops! Deleted those parts.
Rough week for Disney. Their CEO conceded culture war defeat to GOP presidential candidate Ron DeSantis. And their latest feature in the "get woke, go broke" genre leaked before the company was ready. Photos of Snow White and the Seven Dwarfs... I mean Seven Mystical Creatures leaked. Disney tried claiming they were fake. SPOILER: They were not.
There was drama in the "dwarf community" when the live-action movie was first announced (more on that in a bit). The DailyMail had an exclusive of what the compromise looks like:
Conservatives did what we tend to do... we seized. Disney, it would appear, has not lost enough money. Not even after the live-action Little Mermaid debacle. We had so much fun laughing at the seven mystical creatures' expense, it angered the Daily Beast. They reached out to Disney for a response:
The photos are fake and not from our production. We are currently trying to have the Daily Mail issue a correction.
Then Disney corrected their correction.
Editor's Note: This story has been updated to reflect that… the studio later said the photos were from the production but were not official photos.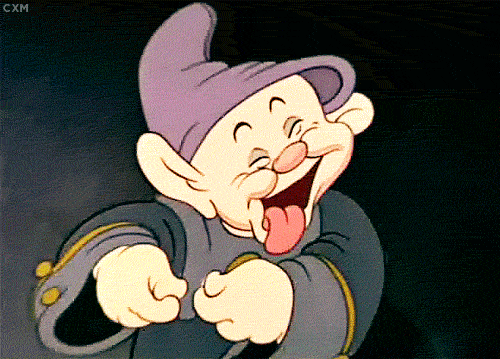 Disney's Snow White is, at least for now, scheduled to be released on March 22, 2024. I say "for now" because methinks this one may be getting shelved.
><><><><><><
Brodigan is Grand Poobah of this here website and when he isn't writing words about things enjoys day drinking, pro-wrestling, and country music. You can find him on the Twitter too.
Facebook doesn't want you reading this post or any others lately. Their algorithm hides our stories and shenanigans as best it can. The best way to stick it to Zuckerface? Sign up for our DAILY EMAIL BLASTS! They can't stop us from delivering our content straight to your inbox. Yet.