Watch: Kevin McCarthy gets elected Speaker (finally), so of course CNN claims all involved are 'insurrectionist'
January 07, 2023
After fifteen tries, Kevin McCarthy was elected Speaker of the House...which we all knew was going to happen. It was thirteen tries to get much-needed concessions (which we'll get to in a bit) and a fourteenth try just to be dicks. But on Round 15, McCarthy ascended to the position supporters believed he was entitled to.
And, of course, since it was on January 6th, here's CNN to claim the holdouts were being insurrectionists again.
It's not as stupid as the ex-Mr. Dana Bash trying to invoke Damar Hamlin (go Bills). Claiming a republican who did something you don't like is an insurrectionist is basic leftist pablum. Yet still...
Here is the thing. While CNN defines a group of congressmen working within the rules and making other congressmen vote fifteen times as "anarchy" and an "insurrection," this is a list of the concessions made. As you read it, ponder to yourself why any Republican had to fight for any of this when it should have been the agenda from the start.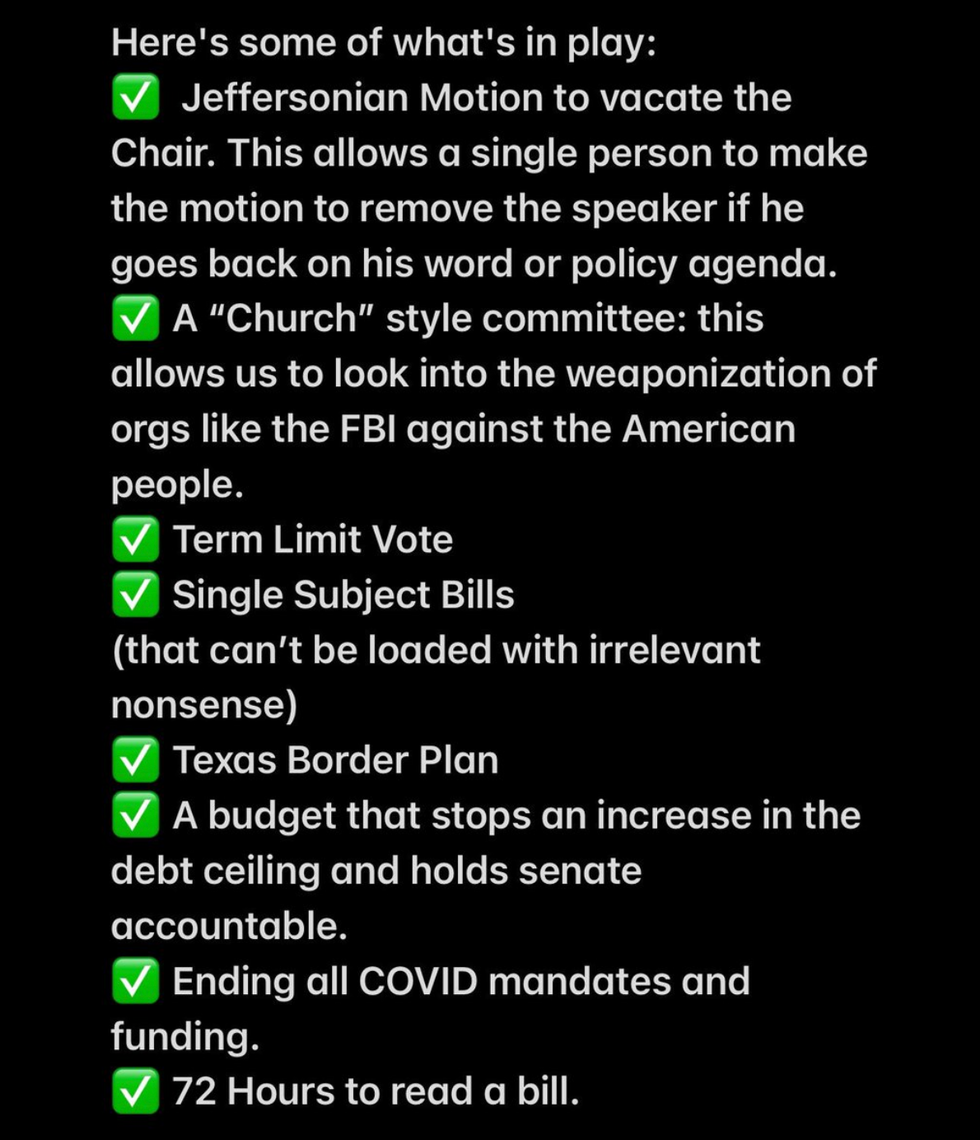 Also, a return to regular order where members of congress can offer amendments to bills and have debates on them. To explain why that is important, here is an anti-Trump former Republican congressman who I guess is part of the insurrection now.
What does this mean? No more sneaking funding for 87,000 new IRS agents in a bill that is claimed to "fight" inflation. Also, no sneaking in a law to an alleged "stimulus" bill that lowers the threshold for the IRS to come after money that middle-class Americans make on the side to $600.
These are all rules that, if explained and reported honestly by the media, the American people would support. That is why corporate news-content creators like CNN instead claim everything is an insurrection.
Editor's Note
LwC is on Substack now! Each day we overwhelm your brains with the content you've come to love from the Louder with Crowder Dot Com website.. but algorithms hide our ranting and raving as best they can. The best way to stick it to Big Tech? Subscribe to For the Content!
CNN is Fake News | Change My Mind | CROWDER CLASSICSyoutu.be