Each day we overwhelm your brains with the content you've come to love from the Louder with Crowder Dot Com website.
But Facebook is...you know, Facebook. Their algorithm hides our ranting and raving as best it can. The best way to stick it to Zuckerface?
Sign up for the LWC News Blast! Get your favorite right-wing commentary delivered directly to your inbox!
Articles
Democrat Judiciary Chairman Dismisses Mueller Report, Claims 'Evidence' of Trump Collusion
March 25, 2019
The FBI has ended its investigation into the Donald and his ties to mother Russia. Alas, "Mueller Time" never came. No worries though. Even without any legit evidence to support their claims, the Democrats are pressing on with their quest to prove Trump's a double-secret Russkie. Get a load of what the House Judiciary Committee Chairman is saying:
House Judiciary Committee Chairman Jerry Nadler confirmed Sunday that Congress will continue to investigate President Donald Trump regardless of the conclusions reached by special counsel Robert Mueller.

"We know there was collusion," Nadler insisted several times during an appearance on CNN's "State of the Union" with guest host Dana Bash. "Why there's been no indictments, we don't know."
You see, the Democrats don't have any actual proof of Trump's alleged Russian-ity. They just know he did it.
I'm not buying this story for a second. House judiciary guy here is dismissing two years of investigating and suggesting the FBI missed the "obvious" colluding going on. I mean, Trump just has to be a Russian plant. Otherwise, the left would be forced to debate Donny T on the issues. They're not about to let that happen
"Sure, two years and a metaphorical glove up Trump's rectum is turning up nothing. Nevertheless, we're certain Trumpy is a slav-squatting ninnymuggins. Between chugs of Stoli, he cons the peeps of 4chan into meme-ing him into a second term."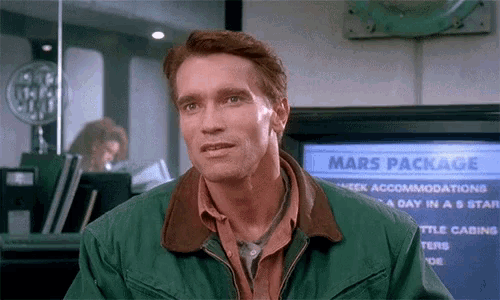 No lack of evidence is going to be enough to convince the left of Trump's innocence. Mainly because they aren't interested in true justice. Lefties' only goal here is to remove the Trumpinator from the Oval Office. Even if it means making up tales of treason and call girls' pee-pee. I'm not sure they can get much more pathetic.
While we're on the subject:
NOT SUBSCRIBED TO THE PODCAST? FIX THAT! IT'S COMPLETELY FREE ON BOTH ITUNES HERE AND SOUNDCLOUD HERE.