Each day we overwhelm your brains with the content you've come to love from the Louder with Crowder Dot Com website.
But Facebook is...you know, Facebook. Their algorithm hides our ranting and raving as best it can. The best way to stick it to Zuckerface?
Sign up for the LWC News Blast! Get your favorite right-wing commentary delivered directly to your inbox!
Politics
#CubaLibre: Four Times Bernie Sanders Slobbered Over How Awesome Cuba's Government Is
July 12, 2021
The Cuban people are revolting. No, they don't stink on ice (name that movie). They've just had all they could stand with communism. Sixty-plus years was enough for them. Cuban citizens are chanting "down with communism" and waving the recognized symbol of freedom throughout the world, the American flag. Eerily quiet at this moment of upheaval is noted socialism stan and Fidel Castro fanboi Bernie Sanders. Not a peep (as of this writing) from his multimillion-dollar hobbit hole in Vermont. It's probably best, because whenever Bernie speaks about Cuba, it's never good.
Like in 1986, when he waxed poetic about how tingly Castro's revolution made him feel.
I remember, for some reason or another, being very excited when [former Cuban dictator] Fidel Castro made the revolution in Cuba. I was a kid ... and it just seemed right and appropriate that poor people were rising up against rather ugly rich people.
We all think stupid things in our youth. I once saw a black and white picture and thought the world was actually black and white. One day, it just turned technicolor. But as I got older and learned things, I realized what an idiot I was. Not Bernie Sanders. In February 2020, during his failed presidential campaign, Berne Sanders had this to say about Castro.
We're very opposed to the authoritarian nature of Cuba, but you know, it's unfair to simply say everything is bad. You know? When Fidel Castro came into office, you know what he did? He had a massive literacy program. Is that a bad thing?
It's an irrelevant thing when Castro also starved, tortured, and murdered his people. But, you know, details.
The next day, the media tried to give him an out during a CNN town hall. "Bernie, you don't realllllly like Castro, do you?"
Bernie Sanders Doubles Down On Defending Fidel Castro: "The Truth Is The Truth"youtu.be
Truth is truth, alright?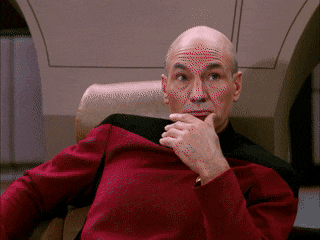 The NEXT DAY, after a presidential debate, the media AGAIN tried to give Bernie and out. "But Bernie, you don't realllllly realllllly like Castro, do you?"
Cuba is a dictatorship. But that does not mean to say, as Obama pointed out, that even under a dictatorship you can teach people to read and to write.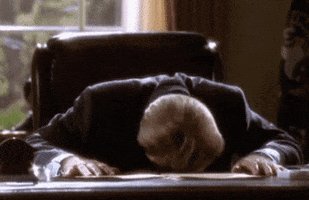 Now the Cuban people have had enough and are speaking out against the various -isms Bernie holds so close to his heart. We wait with much anticipation for his response to this weekend's protests. I'm thinking, "These people should be grateful Cuba taught them to read and write. That's a good thing."
We also have noted social media influencer Rep. AOC's response to look forward to. That should be fun.
Get your content free from Big Tech's filter. Bookmark this website and sign up for our newsletter!
Bible Stories! Bernie Sanders Tempts Jesus Christ | Louder With Crowderyoutu.be