Bernie Sanders Claims Socialism is 'Economic Freedom'
June 16, 2019
Just when you think Bernie Sanders can't be any more economically illiterate, he goes and blesses us with this gem. Further proving his only understanding of the economy comes from the games of Monopoly he played before TV was invented. Apparently, Comrade Bernard thinks the socialism he's pushing is the only path to true economic freedom.
I kid you not:
There is no freedom without economic freedom. #DemocraticSocialism https://t.co/0py3EHOD7Y

— Bernie Sanders (@Bernie Sanders) 1560366439.0
&ref_url=https%3A%2F%2Freason.com%2F2019%2F06%2F13%2Fsocialist-bernie-sanders-claims-to-love-economic-freedom%2F
Sen. Bernie Sanders (I–Vt.) made his case for democratic socialism yesterday in a speech at George Washington University and an interview on CNN's Anderson 360. Among other things, he called for a "21st Century Economic Bill of Rights" that guarantees "a decent job that pays a living wage," "quality health care," "a complete education," "affordable housing," "a clean environment," and "a secure retirement."

Sanders, who is vying for the 2020 Democratic presidential nomination, pitched his policies as the only means to "achieving political and economic freedom in every community."
Are we truly free without socialism?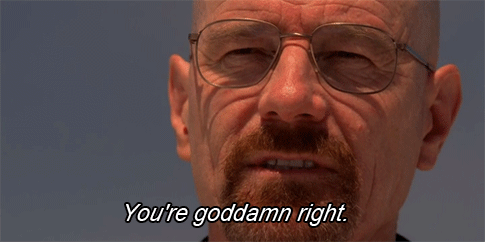 I suppose Bernie is correct in a roundabout way. After all, he'd be "freeing" us of our economic decision-making abilities. Though, I'm not sure the result would be all too desirable. Just ask Venezuela how Bernie's "economic freedom" is working out for them.
Everything Bernie says sounds so sweet and innocent. In reality, it involves you putting the state in the driver's seat. After it's put away a couple fifths of Jim Beam. While you hang on for dear life in the trunk. This, according to Bernie, is "economic freedom"
In reality, freedom is hard. You make your own choices and face the consequences if things don't go your way. This might not sound appealing to some, but it's waaaay better than bending over and letting the peen of the government ravage your rump. Angrily. Without Vaseline.
While we're talking socialism:
NOT SUBSCRIBED TO THE PODCAST? FIX THAT! IT'S COMPLETELY FREE ON BOTH ITUNES HERE AND SOUNDCLOUD HERE.