Chris Pratt makes rare political endorsement in LA Mayoral race, and it's the former Republican
November 06, 2022
People who hate Chris Pratt are going to hate him twice as hard now. Pratt, who has seen what a craphole Los Angeles has turned into, has made an endorsement in the Los Angeles Mayoral race. He has endorsed Rick Caruso. The former Republican. Who only switched to Democrat this year when he decided to run for mayor.
He's running against Karen Bass, the lifelong Democrat who is endorsed by Joe Biden and Kamala Harris. Caruso is the "right-leaning" candidate by default.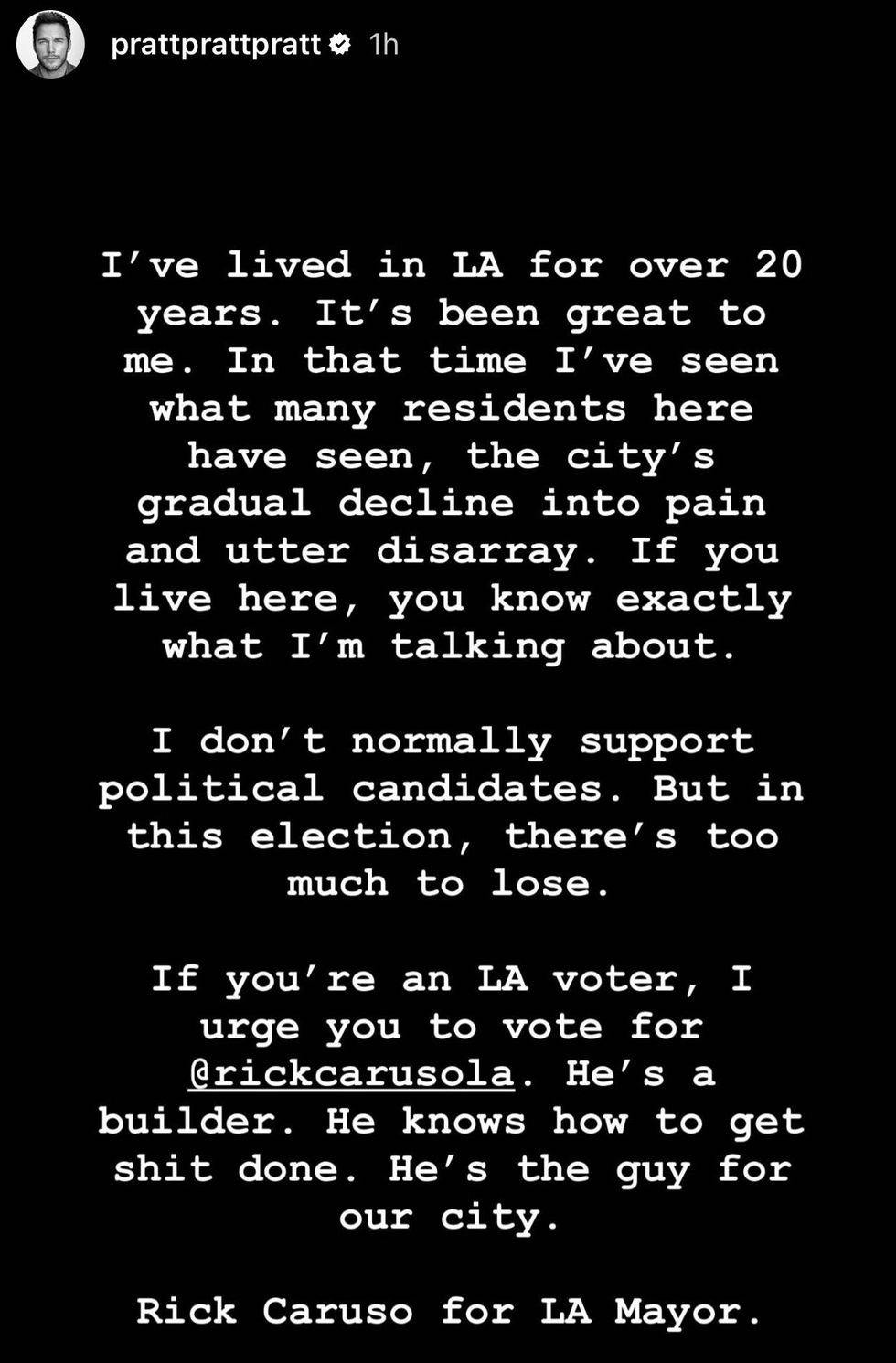 "I've lived in LA for over 20 years. It's been great to me. In that time, I've seen what many residents here have seen, the city's gradual decline into pain and utter disarray. If you live here, you know exactly what I'm talking about."
Pratt went on to say he doesn't "normally support political candidates, but in this election, there is too much to lose."
The actor continued that if you are a Los Angeles voter, "I urge you to vote for Rick Caruso. He's a builder. He knows how to get sh*t done. He's the guy for our city. Rick Caruso for LA Mayor."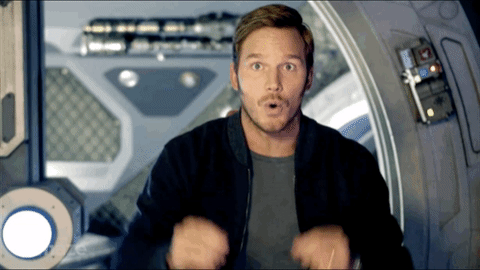 Pratt is not a dummy. He knows how he not only trends for saying anything the slightest bit right-leaning, he trends for saying things that aren't right-leaning at all but leftists assign right-leaning things to him because doesn't validate the progressive agenda. He'll trend just because he was cast in a movie, and leftists will get upset "yeah, but what about that time he went to church."
The best Chris knows this going to make some noise. But like New York City, Los Angeles has become such a crime-infested sinkhole he felt the need to speak up.
Chris Pratt endorse Rick Caruso, who was GOP until he decided to run for mayor in Los Angeles. Enjoy the liberal tears!
Editor's Note
LwC is on Substack now! Each day we overwhelm your brains with the content you've come to love from the Louder with Crowder Dot Com website.. but algorithms hide our ranting and raving as best they can. The best way to stick it to Big Tech? Subscribe to For the Content!