Each day we overwhelm your brains with the content you've come to love from the Louder with Crowder Dot Com website.
But Facebook is...you know, Facebook. Their algorithm hides our ranting and raving as best it can. The best way to stick it to Zuckerface?
Sign up for the LWC News Blast! Get your favorite right-wing commentary delivered directly to your inbox!
Articles
Catholic Priest Denies Joe Biden Communion Due to Joe's Abortion Support
October 29, 2019
It was about time someone who professes to be a defender of Christ and His church went about defending Christ and His church. A catholic priest in Florence, South Carolina did what few in church leadership have the crotch kiwis to do: deny a pro-baby-killing politico the Sacrament of Communion. Reportedly on Sunday, Sleepy Creepy Joe ambled up to the alter hoping to consume unleavened bread and some wine, for Catholics, the body and blood of Christ. He was denied.
From SCNOW.com:
Father Robert E. Morey of Saint Anthony Catholic Church confirmed Monday afternoon that he had denied the presidential candidate Holy Communion because of his stance on abortion. Biden, a lifelong Catholic, had attended the church's 9 a.m. Mass.
It should be noted that Joe Biden shouldn't have expected Communion at all. Yet he's probably been given Communion for decades, despite his participation in the proliferation of abortions. Dozens of priests may have some 'splaining to do at a date not yet known. To us.
"Sadly, this past Sunday, I had to refuse Holy Communion to former Vice President Joe Biden," Morey told the Morning News via email. "Holy Communion signifies we are one with God, each other and the Church. Our actions should reflect that. Any public figure who advocates for abortion places himself or herself outside of Church teaching."
But the priest will keep "Joe Biden in his prayers."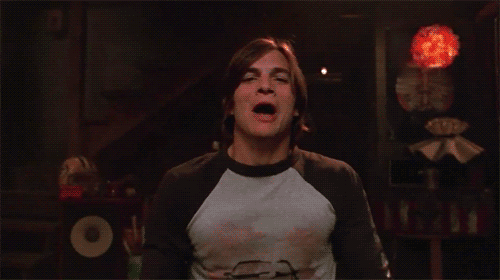 Now, wherever you stand on the Catholic Church doesn't matter here. Sorry, it doesn't. What matters here is Joe Biden's stance on the church and abortion. See, if you're going to be a member of something, you need to abide by the rules. Just as you can't be a pro-capitalist socialist, you can't be a pro-abortion Catholic. The two things simply do not comport. The church has always been abundantly clear on abortion: it is a mortal sin in every sense of the word. It is, in Catholic teaching and kind of everywhere else, murder. Related: Newly Released Undercover Audio Features Discussion on How Unborn Babies Are Delivered Whole to Harvest Organs.
So just as you can't hope to receive Communion if you've participated in a murder (without seeking atonement for it), you cannot receive Communion if you're participating in abortion. In Joe's case, by influencing and impacting abortion laws across the country.
The same goes for Nancy Pelosi, by the way. Any Catholic in power who supports abortion should be denied Communion. Yet somehow Biden finally being told to take his sign of the cross elsewhere makes the news.
It shouldn't be news that "Catholics" who support baby-killing are denied Communion. It should just be standard.
NOT SUBSCRIBED TO THE PODCAST? FIX THAT! IT'S COMPLETELY FREE ON BOTH ITUNES HERE AND SOUNDCLOUD HERE.