Each day we overwhelm your brains with the content you've come to love from the Louder with Crowder Dot Com website.
But Facebook is...you know, Facebook. Their algorithm hides our ranting and raving as best it can. The best way to stick it to Zuckerface?
Sign up for the LWC News Blast! Get your favorite right-wing commentary delivered directly to your inbox!
Culture
Journalist asks Bill Barr the one question on America's mind: Did Jeffrey Epstein really kill himself?
August 27, 2022
There are great mysteries that have confounded us for generations. How did the pyramids happen? How can God let bad things happen to good people? And did convicted pedophile and prominent Democrat Jeffrey Epstein really kill himself? Bari Weiss was feeling froggy after her scoop that the New York Times editorial team are the leftist lapdogs we knew them to be. She had former Attorney General Bill Barr on her podcast. So, she asked him the question.
Prominent Democrat Jeffrey Epstein was convicted of sex trafficking minors. He had a number of powerful associates. One of their names rhymes with Schmillary Schminton. Because of the powerful associates that Epstein could roll over on, the internet joked that he'll probably be killed in jail and have it look like a suicide.
Then Jeffrey Epstein was found hanging in his jail cell. The security footage was missing. There was screaming heard from his cell. The autopsy report was suspicious. Really, there was a whole list of things shady that happened. It birthed the "Epstein Didn't Kill Himself" memes which were the greatest moments of internet culture until college students started chanting "F*ck Joe Biden."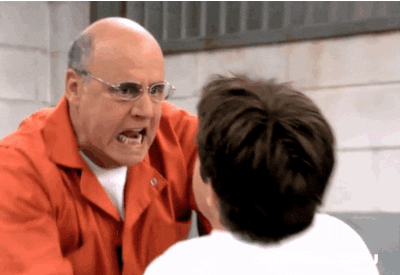 This was Bari Weiss's moment. She asked the former attorney general, "Is it possible that Jeffrey Epstein didn't die by suicide?"
Bill Barr responded, "No."
Well, f*ck.
The Louder with Crowder Dot Com Website is on Instagram now!Follow us at @lwcnewswire and tell a friend!
EPSTEIN DIDN'T KILL HIMSELF LIVESTREAM! | Louder With Crowderyoutu.be