Each day we overwhelm your brains with the content you've come to love from the Louder with Crowder Dot Com website.
But Facebook is...you know, Facebook. Their algorithm hides our ranting and raving as best it can. The best way to stick it to Zuckerface?
Sign up for the LWC News Blast! Get your favorite right-wing commentary delivered directly to your inbox!
Articles
Top 10 Best "Epstein Didn't Kill Himself" Memes
November 04, 2019
Nothing is funnier to me right now than the Jeffrey Epstein didn't kill himself meme. I'm not even sorry about it. Considering it's making the rounds in more way than one, and since we've covered the Epstein conspiracy theories as well as the facts, it's appropriate for a meme round-up. It's Monday, the holidays are coming, and I'm feeling giving. Now I've tried crediting these to where I first saw them, but some got cut off or cropped in one way or another as they traversed the internet like Epstein traversed the globe before he didn't kill himself. So apologies to the original creators. If you feel jilted like the rest of America hearing from the second pathologist who also thinks Epstein didn't kill himself, leave a comment.
Without further ado, behold, my personal top ten of the "Epstein didn't kill himself" memes.
Ten
The pregnancy test meme, courtesy of Joe Rogan who has contributed many memes to this post. Look into it.
Nine
Christmas lights and the holiday spirit, all hanging about.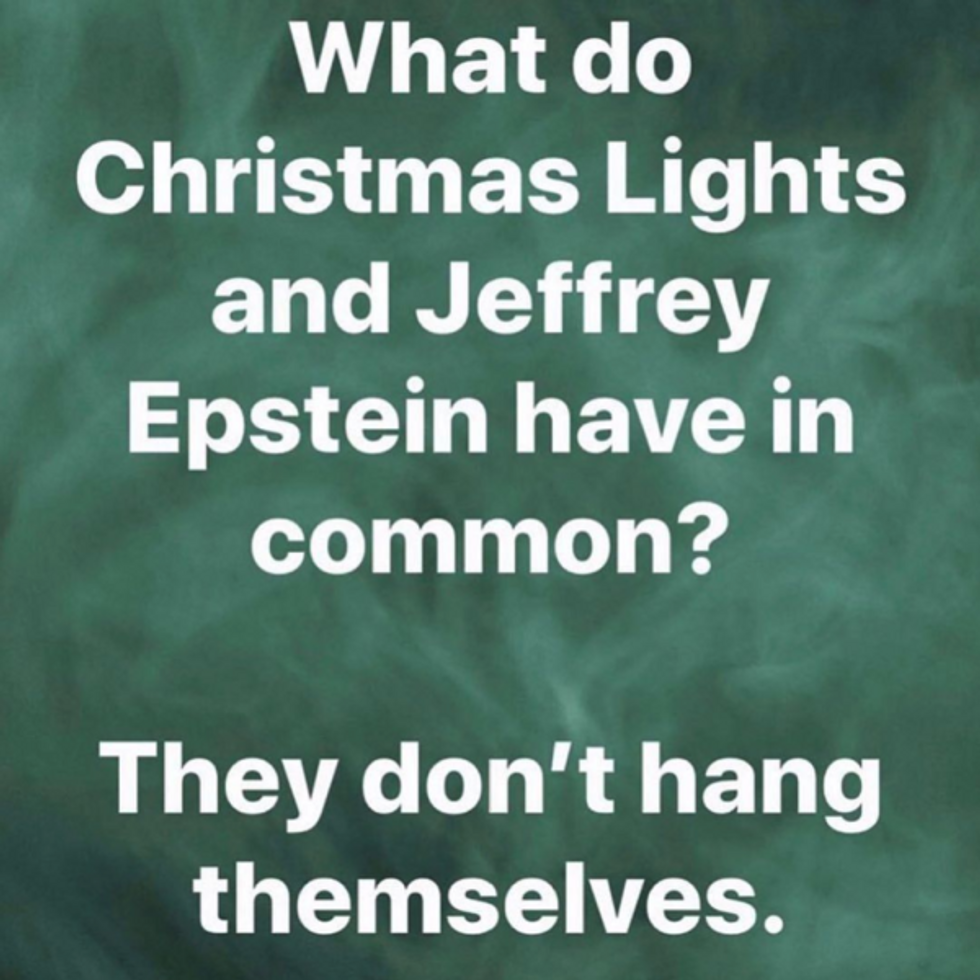 Eight
The first "meme" I saw about this was actually a tweet, and it's glorious. A long time ago in a galaxy far far away from Epstein suicides.
when i was six i got a lightsaber because revenge of the sith came out and my dad and i would have duels. when my b… https://t.co/xvj25vT3Nc

— MJ (@MJ) 1572316056.0
Seven
Homer Simpson discovers an unnerving truth.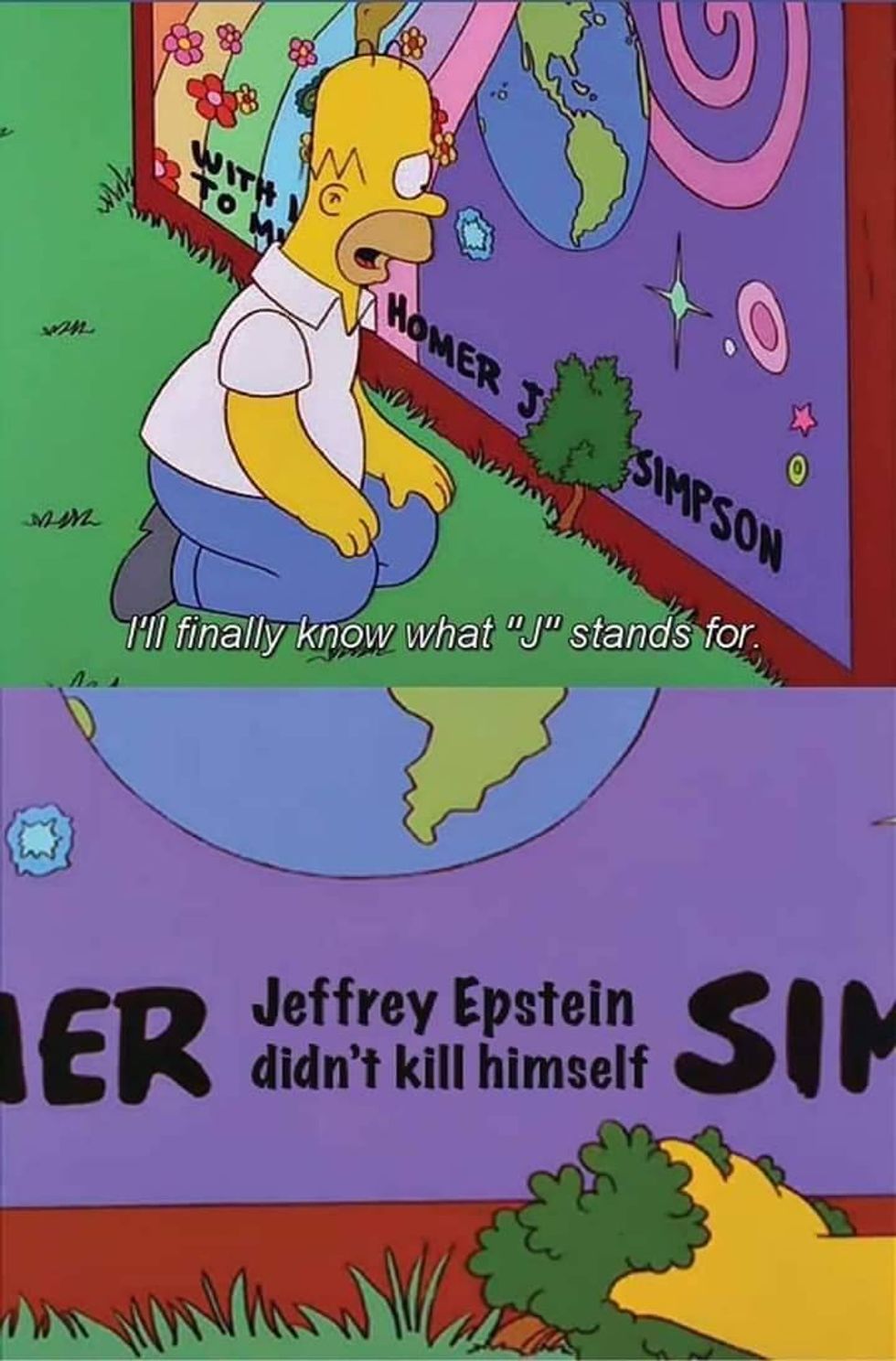 Six
Again to Joe Rogan, the proper way to eat Candy Corn.
Five
I mentioned this morning how I couldn't get enough of these memes. And a few of my generous followers pitched in with some suggestions. Like this hummingbird gift.
@Courtneyscoffs https://t.co/qWLUbL1oeb

— MAconservative7 (@MAconservative7) 1572896791.0
Four
The knife, how it came to be, and why Epstein was murdered.
Three
You won't be able to read this, you have to sing it.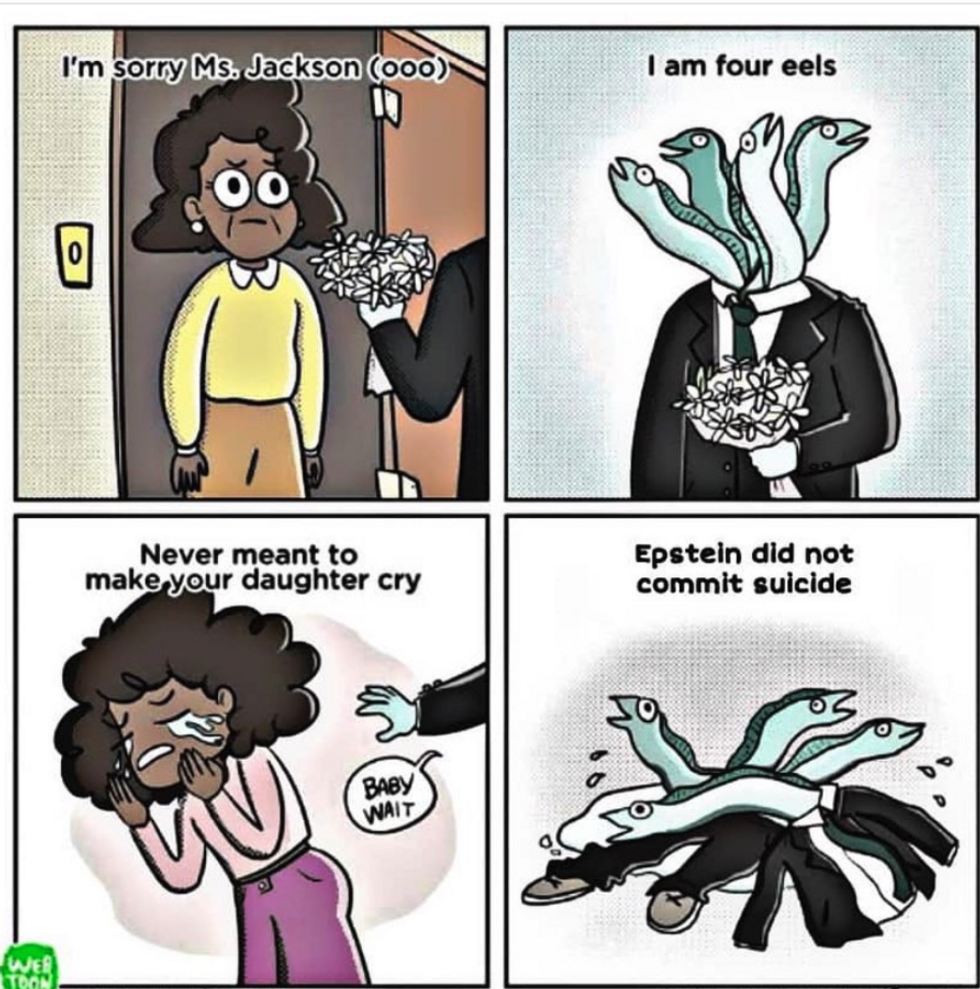 Two
Nature plays a role in this meme. Unlike Epstein who was killed before his time.
One
This national treasure who deserves a key to his city and possibly a parade.
Did I miss your favorite? LEAVE IT IN A COMMENT.