Each day we overwhelm your brains with the content you've come to love from the Louder with Crowder Dot Com website.
But Facebook is...you know, Facebook. Their algorithm hides our ranting and raving as best it can. The best way to stick it to Zuckerface?
Sign up for the LWC News Blast! Get your favorite right-wing commentary delivered directly to your inbox!
Liberal Media
Watch: After Democrat kills journalist, another journalist calls on sheriff to denounce... Donald Trump
September 09, 2022
A Democratic elected official was arrested on Wednesday, accused of killing a journalist. Robert Telles, the Democratic Clark County Public Administrator, is alleged to have stabbed journalist Jeff German over stories that cost the Democrat reelection. You may have missed the part that Robert Telles is a Democrat. As is the standard operating procedure, corporate media avoids including the detail of the accused being a Democrat when the accused is a Democrat.
At a press conference where the sheriff was taking questions about the Democrat who killed a journalist, a journalist wanted to know why the sheriff hasn't denounced Donald Trump. Trump, who a) was not involved, and b) is not a Democrat and c) is not someone a Democrat elected official in Nevada would be inspired by.
A Democrat elected official allegedly stabbed an investigative reporter to death last Friday in Nevada.

At the press conference responding to the incident, a reporter decided to ask the sheriff whether he condemned DONALD TRUMP. pic.twitter.com/g2N6PcAg4q
— Daily Caller (@DailyCaller) September 9, 2022
DICKHEAD REPORTER: I know now is probably not the appropriate time to talk about politics...
SHERIFF: So why are we talking politics then?
That should have been the end of the conversation.
DICKHEAD REPORTER: Do you condemn former President Trump's normalization of violence against journalists?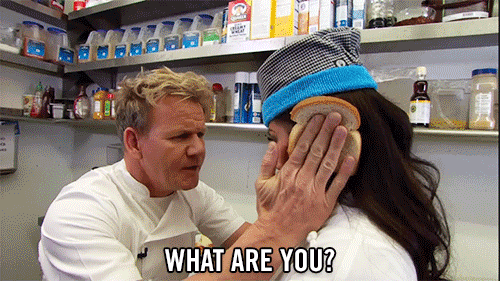 No, the sheriff said. No, he did not think Donald Trump had any influence over the Democrat killing the journalist.
There is going to be a poll coming out soon, where, once again, "the media" is going to be listed as the least trustworthy institution in America. Journalismers are going to wring their hands and not understand why.
It's because you all suck.
The Louder with Crowder Dot Com Website is on Instagram now!Follow us at @lwcnewswire and tell a friend!
How Alex Jones Became Alex Jones... | Louder With Crowderyoutu.be