Each day we overwhelm your brains with the content you've come to love from the Louder with Crowder Dot Com website.
But Facebook is...you know, Facebook. Their algorithm hides our ranting and raving as best it can. The best way to stick it to Zuckerface?
Sign up for the LWC News Blast! Get your favorite right-wing commentary delivered directly to your inbox!
Articles
Video of Jeffrey Epstein's First Attempted Suicide Has Suddenly Vanished
December 19, 2019
You may have been worried about #EpsteinDidntKillHimself memes running their course in 2020. I know we were (see Think Epstein Didn't Kill Himself? This Guy Says YOU'RE WRONG! [Video] and Banana Art Wall Vandalized to Enter Epstein Meme Hall of Fame). Well, we're in luck! Because video of Jeffrey Epstein's first attempt at suicide has suddenly vanished. That's as surprising as running into the shower only to get wet. When everything else in this case has gone wonky, obviously evidence would go missing.
Prosecutors revealed in court Wednesday they could not locate the footage from outside of Epstein's cell on July 23 -- the day of his first reported suicide attempt at the Metropolitan Correctional Center in NYC. That was 2 weeks before he successfully killed himself ... according to the Medical Examiner's report.

The feds had no explanation for why the footage has gone missing -- they said they simply can't find it.
...they simply can't find it.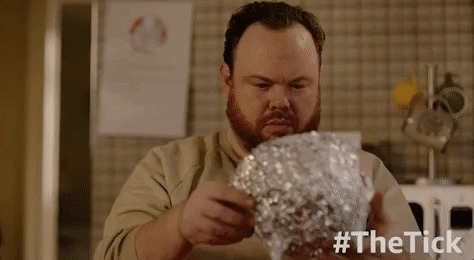 You know, for something that is NOT a conspiracy and is totally a clear suicide that Hillary Clinton was absolutely not a part of, there sure is a buttload of conveniently timed incompetence in the NYC penal system.
If you really wanted to sell the idea Jeffrey Epstein committed suicide, video evidence of the first attempt would kind of be cornerstone content. Yet that content is missing.
What if, and bear with me here, the tape is missing because there was evidence on it, but not of Jeff trying to off himself. Maybe, just maybe, the tape shows someone else was trying to "help" Jeff off himself. Radical idea, isn't it.
At this point, we HAVE to be running out of things for people to screw up. From not guarding the most valuable prisoner in the country, to the video cameras on HIS cell not working, sleepy guards, to now missing videos that magically grew legs and walked away to join legions of socks.
Saying Epstein was murdered actually makes the most sense and is the least conspiritorial theory out there. Are we wrong for thinking so?