Each day we overwhelm your brains with the content you've come to love from the Louder with Crowder Dot Com website.
But Facebook is...you know, Facebook. Their algorithm hides our ranting and raving as best it can. The best way to stick it to Zuckerface?
Sign up for the LWC News Blast! Get your favorite right-wing commentary delivered directly to your inbox!
cringe
Journey With Rep. AOC as She Gets Her Nails Did, Claiming It's an Act of 'Resistance' Against SCOTUS
July 02, 2022
We are a week removed from the Supreme Court overturning Roe v. Wade, and the left is still unable to calm down about it, some less so than others. They should follow the lead of popular social media influencer Rep. AOC. She's getting her nails did. To the untrained eye, it would appear Rep. AOC is partaking in an activity she was going to do anyway. But it's ackshually a total act of resistance!
Here, let her explain.
"I need to redo my nails, and I've decided that I'm going to use my new manicure as almost like a personal act of reclamation for me and my story."
For you see, Rep. AOC grew up in a strict conservative household in upper-middle-class Westchester County. Her parents FORBID her to wear red lipstick or red nail polish. This ban on red was a symbol of oppression, just like birthing people are now being oppressed with some restrictions on abortion. In some states. Coincidentally, not in Rep. AOC's state of New York, where it's the abortion capital of the world. In order to stand up to this oppression Rep. AOC, bravely saying to hell with her crippling student loan debt, is going red!
Twitchy reports that the social media influencer did in fact paint her nails red, and promised that she's "going to be a problem now, as WE SHOULD BE."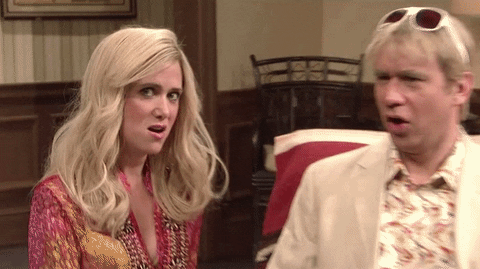 This all seems silly since Rep. AOC is a silly person. But I feel inspired by her act of defiance. The social media influencer is influencing me! This weekend, I'm going to go out to buy screws. It was going to be to fix a chair, but the screws will now be a symbol of Joe Biden's policies screwing the middle class and how we are not going to take it anymore.
I'm then going to buy the ingredients to make a salsa. It will show my solidarity with Hispanic voters who are being driven by the Democratic Party and will now vote Republican.
Finally, I am going to drink beer to... um, I don't know, symbolize Brett Kavanaugh being one of the Supreme Court Justices. Since he likes beer just like I do.
The Louder with Crowder Dot Com Website is on Instagram now!Follow us at @lwcnewswire and tell a friend!
Will AOC For President in 2024? | Louder With Crowderyoutu.be