Alexandria Ocasio-Cortez Offended by Billboard Criticizing Amazon Screw-Up
February 23, 2019
Alexandria Ocasio-Cortez made a massive boo-boo when she came out against Amazon's plans for a headquarters in New York City. Pretty much everyone with a frontal lobe is criticizing her for that act of dumbassery. So somebody took out a billboard in Times Square which takes shots at her.
Congresswoman Alexandria Ocasio-Cortez has fired back at a Times Square billboard that criticized her involvement in Amazon's decision to scrap plans for a second headquarters in New York.
Here's the billboard:
The U.S representative wrote: 'Few things effectively communicate the power we've built in fighting dark money & anti-worker policies like billionaire-funded groups blowing tons of cash on wack billboards (this one is funded by the Mercers).
Wack? What is this, 1993? "Yo dawg, socialism is the ill-est of the ill, G. It's da BOMB! It's fricka-fricka-fresh! Anyone who says otherwise can talk to the hand."
She further went on to say: 'Billionaires paying to put up anti-progressive propaganda in Times Square is like the obscenely rich version of the scene where Michael Scott points to the Bubba Gump and saying ''This is it, this is the heart of civilization, right here''.'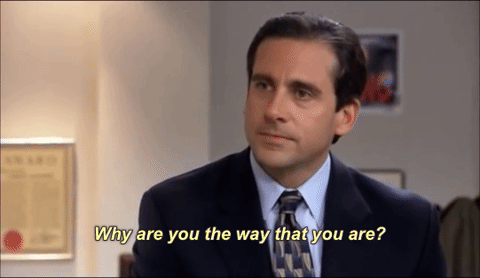 Wait though, because it gets even better. The peeps who put up the billboard saw Alex's whining, so they responded. With another billboard criticizing her.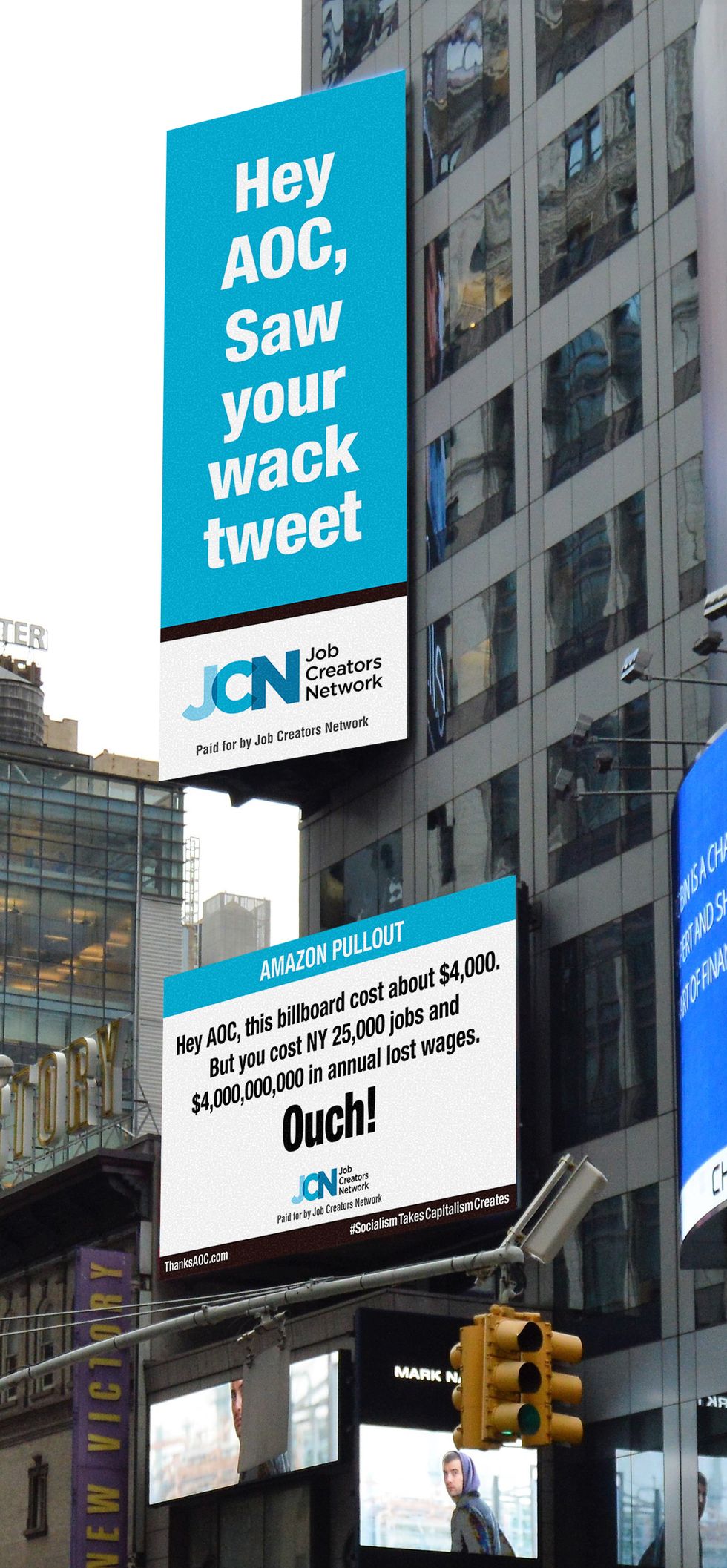 Pardon me for just a moment.
Talk about a backfire. You'd think Cortez would eventually learn her mouth is the thing getting her in trouble. I guess she just couldn't resist making a fool of herself yet again.
Maybe my definition of "progress" is outdated, but I'm failing to see how stifling economic growth counts as progress. If AOC was really trying to improve people's lives, she wouldn't get in the way of deals like these.
Cortez is so air-headed, she doesn't know she's air-headed. Yet, lefties continue to mistake her hubris for intelligence. They're touting her as the future of the American left. Methinks that's a yuge mistake, but I'm not about to get in the way of the left's self-sabotage. They're doing our work for us. God bless them.
NOT SUBSCRIBED TO THE PODCAST? FIX THAT! IT'S COMPLETELY FREE ON BOTH ITUNES HERE AND SOUNDCLOUD HERE.