'Hey, Stop Your Horse': Hysterical Bodycam Footage Captures Drunk Amish Guy Passed Out in a Buggy, Arrested
May 19, 2022
In the sleepy town of Orwell, Ohio, I'm sure it's boring being a police officer. Not much going on. You occasionally catch some hooligans vandalizing the school as a prank. You have to answer a call when Old Man Johnson gets upset that the donut shop raised the price of his coffee by a nickel. And, once in a while, you catch a drunk Amish guy passed out in a buggy. Thankfully, the horse appeared to be sober.
Here is Sheriff Deputy Mike Talbert with the call and the amazing bodycam footage.
This is my favorite part:
"I have it stopped." (crash) "Nope, disregard. He just rammed it into my car."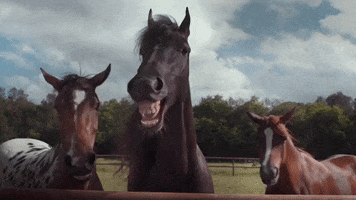 It all happened around 2:43 am. Deputy Talbert noticed a horse and buggy galloping erratically. Talbert pursued the buggy on a low-speed chase. So low speed, he was able to pull up next to the buggy and saw an Amish dude passed out and a can of Bud Light. Because, really, what else would an Amish dude be drinking while driving a horse?
Deputy Talbert pulled in front of the buggy and thought he had the horse stopped. That's when the man drove the horse into the squad car. Or, I guess, the horse drove itself into the cop car, since the man was passed out. The Amish dude then woke up and, you would have to imagine, was very confused.
The driver suffered a minor injury and was charged with driving a vehicle while intoxicated. Both the deputy and the horse are fine.
The Louder with Crowder Dot Com Website is on Instagram now!Follow us at @lwcnewswire and tell a friend!
Totally REAL Opioids Commercial! Sponsored by Big Pharma! | Louder With Crowderyoutu.be