Each day we overwhelm your brains with the content you've come to love from the Louder with Crowder Dot Com website.
But Facebook is...you know, Facebook. Their algorithm hides our ranting and raving as best it can. The best way to stick it to Zuckerface?
Sign up for the LWC News Blast! Get your favorite right-wing commentary delivered directly to your inbox!
2020 Election
WATCH: Andrew Yang Wants a Mandatory Buyback...for Cars
September 05, 2019
Andrew Yang. Fam. What're you doing? I thought we could've had something, you and I. We're both Chris Jericho and AEW fans. I was going to cheer you on at the next debate to call Cory Booker an assclown. Or say that Amy Klobuchar is a big stupid idiot. Instead, Yang, for this clip below in which you refuse to say people will be forced to buy electric cars yet that's exactly what you're insinuating... YOU JUST MADE THE LIST!
Andrew Yang refuses to say that Americans won't be forced to drive electric vehicles Yang mentions a possible conf… https://t.co/cnYNUYrwuX

— Ryan Saavedra (@Ryan Saavedra) 1567636713.0
Being forced to give up a gasoline-powered combustion engine vehicle in order to drive a coal-powered plugin vehicle.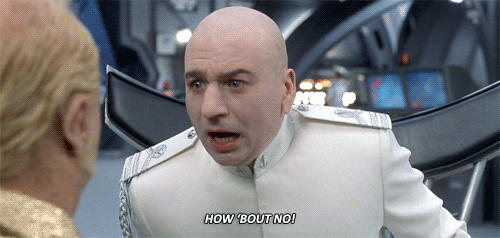 Yang's gas-car buyback program is the same leftist logic behind the gun buyback (see Democrat Proposes Forcing Gun Owners to Give Up 'Assault Weapons' and Australia Bans Gun for Looking Scary). The government says something is bad. So they take it away from you "for your own good." Personal property is damned. Your personal choices are damned. Government knows better, government decides better. For you.
You own guns, they want to take your guns. You own cars, they want them too. Next, it's wanting to take your home. Because it's morally wrong for one family to live on a plot of land where eleventy families can put up some apartments instead. Then it'll be giving up your meat-eating ways, for the environment.
If all that sounds ridiculous, so did a MANDATORY CAR BUYBACK before a presidential candidate suggested it.