Each day we overwhelm your brains with the content you've come to love from the Louder with Crowder Dot Com website.
But Facebook is...you know, Facebook. Their algorithm hides our ranting and raving as best it can. The best way to stick it to Zuckerface?
Sign up for the LWC News Blast! Get your favorite right-wing commentary delivered directly to your inbox!
Washington, DC, councilwoman lashes out that her sanctuary city is being turned into a 'border town'
September 09, 2022
DC councilwoman Brianne Nadeau is boo-boo-faced. DC prides itself on being a "sanctuary city," where illegal migrants are invited and free to live their best lives. But only a certain amount of them. Otherwise, DC becomes an undesirable "border town." Nadeau was very whiny about that.
"So, it's been said, but it's worth reiterating, that the governors of Texas and Arizona have created this crisis."
Wrong. Joe Biden did. He literally lives down the street.
"So we, along with our regional partners, will do what we've always done. We'll rise to the occasion. We've learned from border towns like El Paso and Brownsville. And in many ways, the governors of Texas and Arizona have turned us into a border town."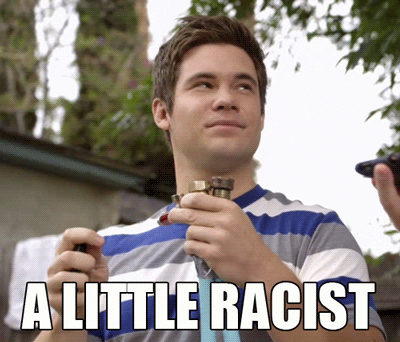 Got it. So, "sanctuary city" where you virtue signal about illegal immigration = good. "Border town" where you have to deal with illegal immigrants = bad. Got it!
You really have to appreciate how many leftist mayors are proving Greg Abbott's point for him. Small towns along the border were being overwhelmed based on policies supported by coastal leftist elitists--the NIMBY-woke who love themselves some illegal migrants as long as they're "not in my backyard." So, Abbott shares the wealth of illegal migrants with mayors from cities who claim to welcome them. Two of those mayors, DC Mayor Muriel Bower and NYC Mayor Eric Adams, have been freaking out ever since. Bower even called for the National Guard to "protect our border."
Now, there's this councilwoman, exposing what the left really thinks of "border towns." Wait until the buses show up in Delaware.
The Louder with Crowder Dot Com Website is on Instagram now!Follow us at @lwcnewswire and tell a friend!
Biden's HITLER Speech: YOU Are His Enemy! | Louder With Crowderyoutu.be