Each day we overwhelm your brains with the content you've come to love from the Louder with Crowder Dot Com website.
But Facebook is...you know, Facebook. Their algorithm hides our ranting and raving as best it can. The best way to stick it to Zuckerface?
Sign up for the LWC News Blast! Get your favorite right-wing commentary delivered directly to your inbox!
Politics
LOL! Runaway Texas Democrats Suing Greg Abbott, Claim Governor Caused 'Anxiety,' 'Distress'
August 08, 2021
A group of Texas Democrats ran away from home instead of doing their jobs. It was the only way they could block Texas's common-sense voter integrity reform. They didn't get that accomplished. The law still passed the senate. Though, while in DC, the v*cc*inated runaway Democrats DID manage to create a super spreader event. Gov. Greg Abbott stated he'll keep calling special sessions until they come home and do their jobs. So the Democrats are suing him for hurting their feelings and making them look bad.
The lawsuit claims Abbott, by demanding they come home and do what they were elected to do, is infringing on their rights or something. The claims include:
They have been deprived of liberty for substantial periods of time.
They have suffered much anxiety and distress over the separation from their families.
They have suffered much discomfort and embarrassment because their reputations have been "impaired."
They have lost much time from their homes and the companionship and care of their families and have been required to spend substantial sums of money.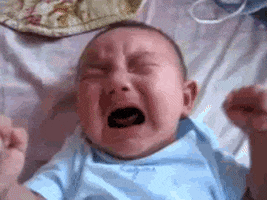 I find myself sitting here trying to decide what is more hilarious. Is it them thinking that any of this is Greg Abbott's fault? Or is it that they think this makes them look good? Let's go with "both."

They CHOSE to separate from their families. They CHOSE to spend "substantial sums of money" to run away. If their reputations have been impaired it's their own fault. Because not only did they run away from home instead of doing their jobs, they failed miserably at it. Joe Biden wouldn't meet with them. They were exposed for having no idea what is in the bill they claim is "suppression." And while testifying under oath, accidentally admitted that there is nothing racist about voter ID.
Now they're suing because the governor of Texas hurt their fee-fees by publically stating how much they suck at life.
They should have sued because they were afraid of catching the Delta if they returned home. I'm talking about the 'rona variant, since the runaway Dems don't fly commercial. It would still be bullsh*t, but at least they'd have the updated talking points.
Go home. Give sanctimonious speeches before voting against the common-sense voter integrity law. Watch it pass anyway. It's the ending that was always going to happen.
Get your content free from Big Tech's filter. Bookmark this website and sign up for our newsletter!
Part 2 | I'm Getting Heart Surgery #shorts #louderwithcrowderyoutu.be