Watch: Teens hold a rally opposing genital mutilation and liberal slacktivists did NOT disappoint in their reaction
January 30, 2023
Chloe Cole is a teenage activist. She was a girl who claims she was (what critics call) "groomed" into believing she was a boy and had a permanently life-altering double mastectomy. The radical, extreme left (leftists, progressives, average Democrats, Joe Biden, most of the media, 90% of Big Tech) refer to this as a "gender-affirming" procedure and claim without evidence that if you criticize the procedure in the slightest, or think minors having their genitals mutilated is ill-advised, you are a transphobe.
Cole, who now realizes she has always been a girl, has made it her mission to speak out so that others don't get (what critics call) "groomed" into making the same permanently-life alternating decision that she did. She was the featured speaker at a rally Murfreesboro, Tennessee.
The rub is she is speaking out against a major plank in the Democrat Party and is expressing a viewpoint the left disagrees with. They turned out to shout Chloe down in their usual helpful to their causes selves.
This girl seems nice. She was so angry about hearing genital mutilation might not be for everyone, all she can do is scream about it.
Promoting this? That's dangerous indeed! Chloe speaks out the truth! The other ones - scream. Do you like this kind of communication? pic.twitter.com/stNiyvbf7n
— 🔥LibertyAngel🔥🇺🇸🗽🇺🇸 (@truthfighterUSA) January 29, 2023
This...I don't know what this is. And if you do, I ask you to please keep it to yourself. I'm okay not knowing. I prefer not knowing.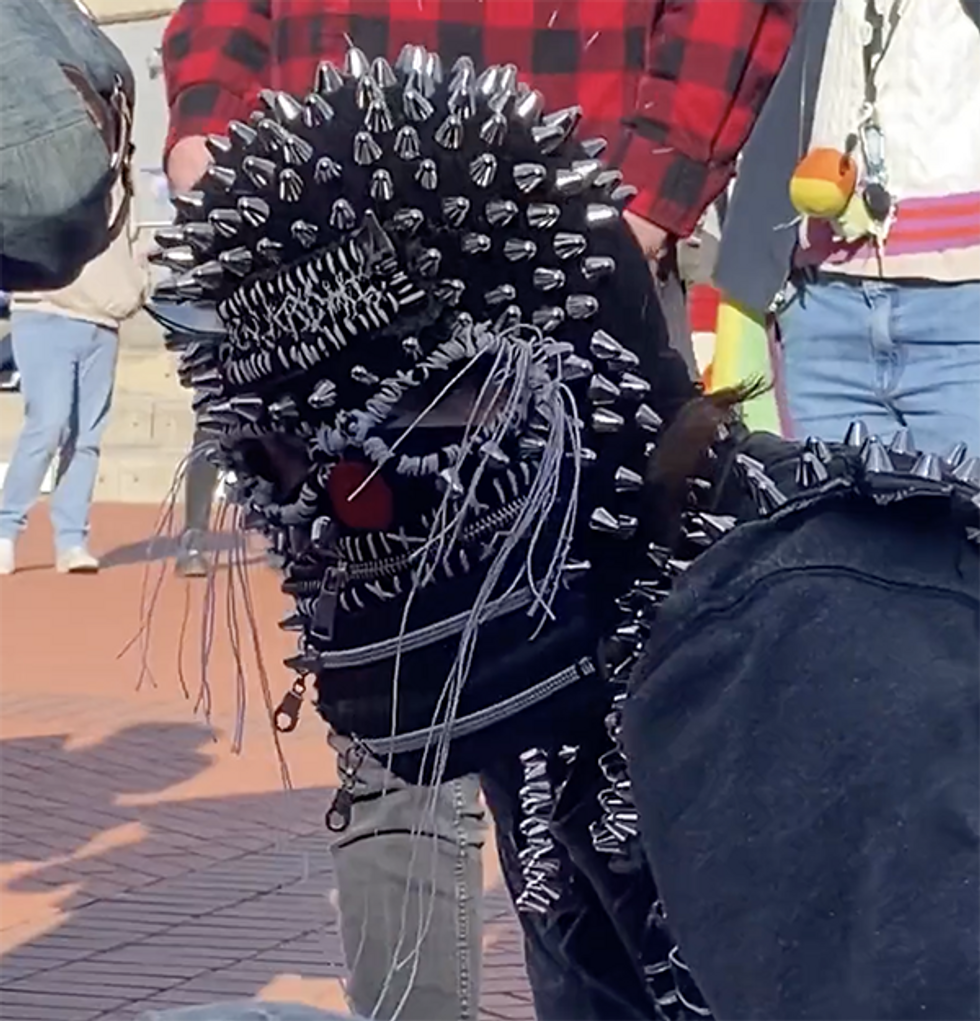 In all the counter-protest, none of Cole's vocal opponents made the attempt to express their disagreement in a rational fashion. It's a classic debate where two sides have polar opposite positions on a hot-button issue. Chloe Cole thinks genital mutilation in minors -- and not only encouraging minors to go through with it, but celebrating it -- is bad. Her opponents believe that genital mutilation in minors is the cat's pajamas and that all minors should do it in the name of "inclusion" and a few other buzzwords.
If Cole's opponents would use their words to lay out an intelligent argument, perhaps the two sides could find common ground. I can't imagine what the common ground would be, since Cole is the one who is on the right side of history. But hey, you never know!
Editor's Note
LwC is on Substack now! Each day we overwhelm your brains with the content you've come to love from the Louder with Crowder Dot Com website.. but algorithms hide our ranting and raving as best they can. The best way to stick it to Big Tech? Subscribe to For the Content!
Bible Stories: Samson & Delilah | Louder With Crowderyoutu.be