Each day we overwhelm your brains with the content you've come to love from the Louder with Crowder Dot Com website.
But Facebook is...you know, Facebook. Their algorithm hides our ranting and raving as best it can. The best way to stick it to Zuckerface?
Sign up for the LWC News Blast! Get your favorite right-wing commentary delivered directly to your inbox!
Education
'Disrupt Wherever I Can': Teacher caught admitting she forces her agenda on students, attacks 'white boys'
September 01, 2022
It's remarkable how quick teachers are to admit their political agenda if you give them a few daiquiris and a plate of nachos. Here we not only have that, but this feckless educator also admits to hating a particular group of her students. Meet Jennifer Norris. As of this writing, she is still employed by posh and private Trinity School in New York City. So, not only are parents paying lots of money for their kids to be indoctrinated, they are paying for them to be verbally abused, as well.
This is the latest rabble roused by Project Veritas.
She hits all the bases of being a leftist douche. We're close to the point where there's a 50% chance the teacher is a wannabe political activist without needing a hidden video as evidence. But what makes Jenny a number one and top of the heap is the hatred she has for white boys.
"Unfortunately, it's the white boys who feel very entitled to express their opposite opinions and just push back. There's a huge contingent of them that are just horrible. And you're like, 'Are you always going to be horrible or are you just going to be horrible right now?' Don't know…I think they need to go. I think they're really awful people…They're so protected by capitalism. It makes me sad."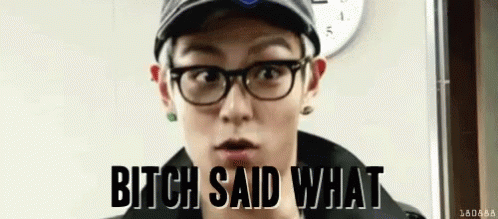 Damn those white boys thinking they can express an opinion in school! We've always been incorrigible that way.
This is the second in PV's series on exposing teachers. The first video featured an assistant principal who admitted to religious discrimination. He's been put on leave. Jenny works in NYC, so my money is on her doubling down and claiming her hatred was taken out of context.
The Louder with Crowder Dot Com Website is on Instagram now!Follow us at @lwcnewswire and tell a friend!
College Lib Claims You Can Identify as a BOBCAT?! | Louder With Crowderyoutu.be