Each day we overwhelm your brains with the content you've come to love from the Louder with Crowder Dot Com website.
But Facebook is...you know, Facebook. Their algorithm hides our ranting and raving as best it can. The best way to stick it to Zuckerface?
Sign up for the LWC News Blast! Get your favorite right-wing commentary delivered directly to your inbox!
Education
School administrator caught on video describing how they push sexuality on students as young as kindergarten
September 07, 2022
Another school administrator has been caught on video admitting to discriminatory hiring practices. Worst, this dude is an assistant principal at a charter school. Those are supposed to be alternatives to pubic school indoctrination.
Todd Soper is from New York City and is the assistant principal for grades kindergarten through fourth grade. He admitted to an independent journalist how they make sure they don't hire conservative teachers, which is beginning to look like a regular thing. But more shocking than just how casual discriminating against opposing viewpoints is in New York City--he sounds as if everyone does it and it would be weird not to--is when Soper described how they target students of a certain age group. And how the focus is not on things like sight words or learning their ABCs.
New York City Assistant Principal Exposed For Discriminatory Hiring Practices Against Conservativesyoutu.be
"Like for kindergarten, for Pride month, we got -- every kid had a mirror and we talked about -- a read-aloud about an animal, or about a boy that said he wanted to be a mermaid. ... It's delicate, right? So, in kindergarten and first grade, they [students] are five and six [years old] -- but I think we start with the umbrella theme of, 'Embrace who you are. You have to love who you are, and each part of you is beautiful, whatever you feel.' As kids get older and the idea of gender becomes more salient, which happens more towards fourth grade […] the conversations deepen as the kids get older."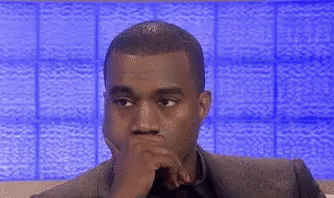 There are some who may find this important to the process of preparing someone to fill a position or role or to undertake an activity. There are others who, since there is a clear ideological agenda, may view this as an act or instance of engaging in behaviors or practices intended to gradually condition or emotionally manipulate a victim over time. Feel free to discuss among yourselves.
What stood out for me was "the 4th grade." Because when Florida passed a law banning schools from pushing gender and sexuality on students, it was kids under the 4th grade. Leftists who support the indoctrination went bananas over it and slandered what the legislation actually was. It almost feels like there is a grander scheme in place. But that would be conspiratorial.
As of this writing, Soper has not been put on leave yet pending a full investigation. Nor has the school released a statement saying the real problem is not with Soper's words, but the fact that his words were made public without his permission. We here at the Louder with Crowder Dot Com website will update you on any further developments.
UPDATE: Here are some further developments. Soper has deleted all of his social media accounts. Nothing from the school yet.
The Louder with Crowder Dot Com Website is on Instagram now!Follow us at @lwcnewswire and tell a friend!
BANNED! My Official Apology to Twitter.. | Louder With Crowderyoutu.be