'Looks like Black Jesus': Naked man discovered on subway floor, then he wakes up and the entertainment begins
October 04, 2022
When Mr. Francis Albert Sinatra first sung about New York City, I'd love to give him a glimpse of the future. He'd immediately change it to a song about Schenectady or Walla Walla. Then we'd drink some Jack and tag team Marilyn Monroe. More to the point, in a bygone era, NYC was the city that never slept. Now, you can't even sleep buck-ass naked on the floor of a Subway station without people harassing you.
I have so many questions. The obvious one is how our dude here -- we'll call him Black Jesus since that's what the narrator called him, or BJ for short -- found his way to the floor of the subway station. Either BJ started off the story buckass naked, walking the streets of NYC, and eventually taking a nap on the floor. Or, BJ was on his way home from work, got bopped on the back of the head, and during his unconsciousness had his clothes stolen. If you have been paying attention to what NYC has turned into, either version is a possibility.
The next question is how long BJ laid nekkid on the floor before someone thought to help him. Seeing unconscious people on the floor is as common as seeing hot dog vendors or thugs robbing children. Again, it's NYC. This is what New Yorkers keep voting for.
BJ is woken up and has a few questions of his own. Namely, where is he, who are these people touching him, and what the deuce happened to his trousers? As BJ alludes capture to the entertainment of all watching, the narrator filming the spectacle becomes the real MVP with his hilarious commentary. He even offered to calm BJ down with a little of the sticky-icky-icky.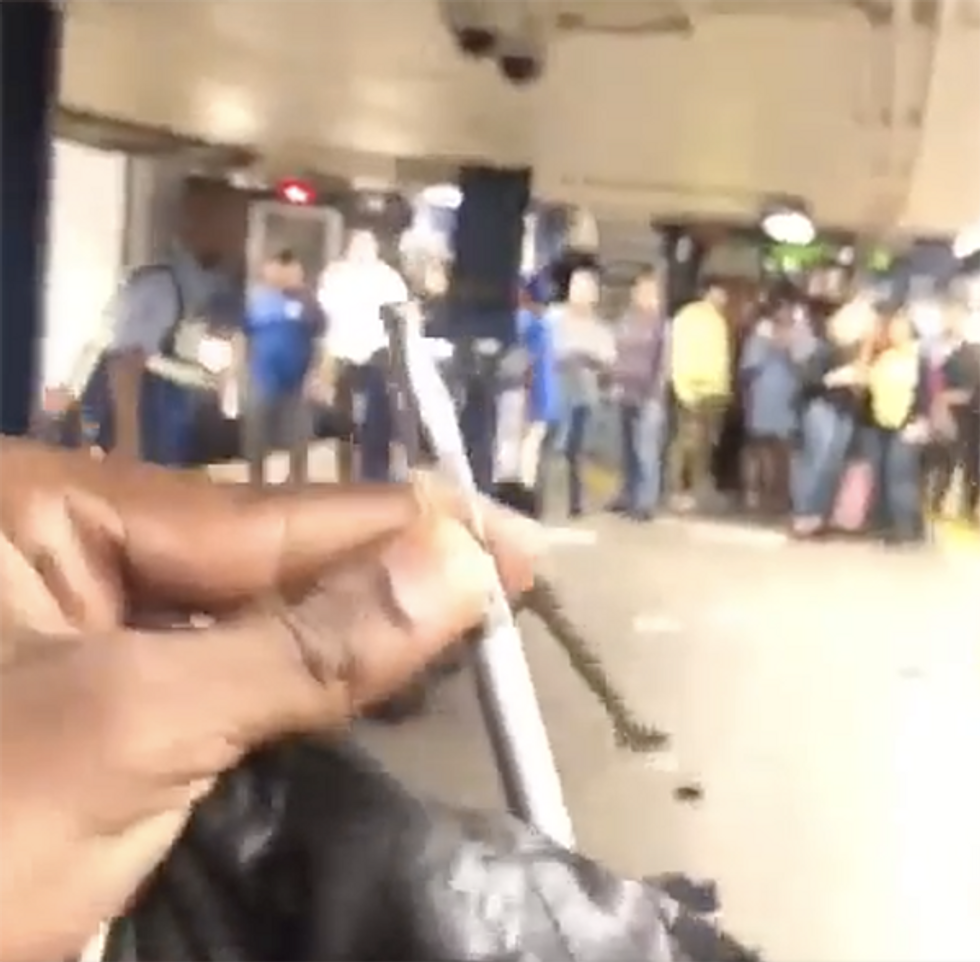 BJ and his naked self attempted to hop on a subway to destination anywhere. As straphangers were quick to escape the car -- though not all of them -- our story ends leaving us wondering what happened next. We may never know what happened to BJ. All we know is that if he got arrested, there's a 99.86% chance he's back on the street and still naked.
Facebook doesn't want you reading this post or any others lately. Their algorithm hides our stories and shenanigans as best it can. The best way to stick it to Zuckerface? Bookmark LouderWithCrowder.com and check us out throughout the day!
Also follow us on Instagram, Twitter and Gettr!
Psycho Uses THIS EXCUSE to Skip the Walmart Line | Louder With Crowderyoutu.be