Each day we overwhelm your brains with the content you've come to love from the Louder with Crowder Dot Com website.
But Facebook is...you know, Facebook. Their algorithm hides our ranting and raving as best it can. The best way to stick it to Zuckerface?
Sign up for the LWC News Blast! Get your favorite right-wing commentary delivered directly to your inbox!
Articles
Study Shows Electric Cars Produce More Carbon than Diesel Cars
April 29, 2019
Another day, another lefty belief proven to be a bunch of bullhickey. Lefties like to tell us their electric cars are totally saving the planet from the evil, awful carbon monster. Except, those electric cars actually contribute more to carbon output than their diesel counterparts.
A Tesla Model 3 is touted as a zero-emissions car by government regulators, but it actually results in more carbon dioxide than a comparable diesel-powered car, according to a recent study. When the CO2 emissions from battery production is included, electric cars, like Teslas, are "in the best case, slightly higher than those of a diesel engine, and are otherwise much higher," reads a release from the German think tank IFO.

Driving a Tesla Model 3 in Germany, for example, is responsible for 156 to 181 grams of CO2 per kilometer, compared to just 141 grams per kilometer for a diesel-powered Mercedes C220d — that includes emissions from producing diesel fuel.
I can already picture the reaction from eco-lefties who thought they were saving the planet.
Yeah, this isn't surprising in the slightest. Pretty much everything on this rock produces carbon in one way or another. Every time you exhale, you're putting a little more carbon in the atmosphere. Though, you might wanna keep that one from the lefties. Lest their ideas take a more "sinister" turn.
If you wanna see the environmental effects of electric cars, just take a look at a strip mine for the lithium inside batteries. Yes, even "green" cars have environmental trade-offs. The only question now is how long before lefties turn against their beloved Priuses.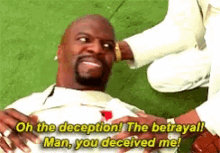 This is why we think it's insanity for lefties to think they can tax and regulate climate change out of existence. They don't seem to ever question whether their ideas are actually better. This, among other reasons, is why we'll be sitting out the left's war on cow farts.
Speaking of that: