'Just doing what I always do': Viral coal miner gets VIP experience, gives touching thoughts on being a dad
November 12, 2022
Michael McGuire gave us our favorite viral moment of 2022, just by being a dad. A photo went viral when the Kentucky coal miner fresh off of work, face still covered with coal dust, took his son to a Wildcats basketball game. Coach Calipari was so moved, he promised the family the VIP treatment at a future game.
That was last night.
The soft-spoken McGuire spoke to the press about the entire experience. One that reached other countries that were moved by the viral photo. For McGuire, too shy to speak, shared one sentence that summed up what being a dad is all about.
Just doing what I always do. It's pretty much part of it. I've shown up to countless pee-wee baseball games like that.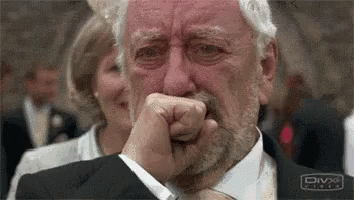 This is the photo that started it all.
The Kentucky Wildcats hosted their annual "blue-white scrimmage" when a father and son caught the eye of Coach John Calipari. The father, a coal miner, sat there with his face still covered in coal dust while his son looked excited to be at the game and with his dad.
I'll admit to knowing nothing about coal country other than it is funny to see an electric vehicle break down outside of a coal mine, and that Joe Manchin is a f*cking sell-out. If you live in a Mountain State"seeing dads, grandpas or uncles coming home from work in the evening covered in coal was just a way of life."
The sight of the dad, probably exhausted and fresh off of his shift, sitting there with his son moved Coach Calipari to want to get them VIP tickets to a future game. When the photo went viral, it reached Michael's wife Mollie.
My amazing husband started his day at 4:45 am that morning and worked all day. Then drove straight to the arena to meet us and enjoy the game with our son! We are truly blessed with such an amazing man, and beyond thankful! We love our coal miner.
Coach Calipari made sure Michael, Mollie, and their son get the full VIP treatment. One single touching moment captured on the bird app shows us the importance of family, of fathers and sons, and that in the words of one of the greatest poets of this generation Adam Lazzara, "These are the days. Always remember."
Editor's Note
LwC is on Substack now! Each day we overwhelm your brains with the content you've come to love from the Louder with Crowder Dot Com website.. but algorithms hide our ranting and raving as best they can. The best way to stick it to Big Tech? Subscribe to For the Content!