Democratic senate candidate attacks white voters, says 'you gotta treat them like s***'
September 09, 2022
Krystle Matthews is running for U.S. Senate in the great state of South Carolina. Matthews also sounds like she hates a sizable portion of her electorate. Independent rousers of rabble Project Veritas released an audio recording of Matthews disparaging an entire group of voters based on nothing but the color of their skin.
U.S. Senate candidate & Democrat lawmaker in South Carolina @kmforsenate was recorded disparaging white people & saying, "treat them like sh—." She compared whites to children that need to be kept under control.pic.twitter.com/xkvziUvFZo
— Andy Ngô 🏳️🌈 (@MrAndyNgo) September 7, 2022
"My district is slightly Republican, and it's heavily white. I'm no stranger to white people. I'm from a mostly white town. And let me tell you one thing, you oughta know who you're dealing with. Like, you gotta treat them like shit. Like I mean, that's the only way they respect you."
I, too, am no stranger to white people, and let me tell YOU one thing... We don't respect you when you treat us like sh*t. And call this an educated guess, but I'm guessing black, brown, red, yellow, and orange people don't respect you when you treat them like sh*t, either. If there is one thing that unites us all as Americans, it's how we don't respect people who treat us like shit, let alone someone running for office claiming she'll be representing us in Washington, DC.
Matthews is running against Republican Senator Tim Scott, who is no stranger to racist attacks from Democrats himself. Sen. Scott routinely has liberals calling him the n-word with impunity. He's been accused by white liberals of not understanding what racism is. Psst, he's the one on the right.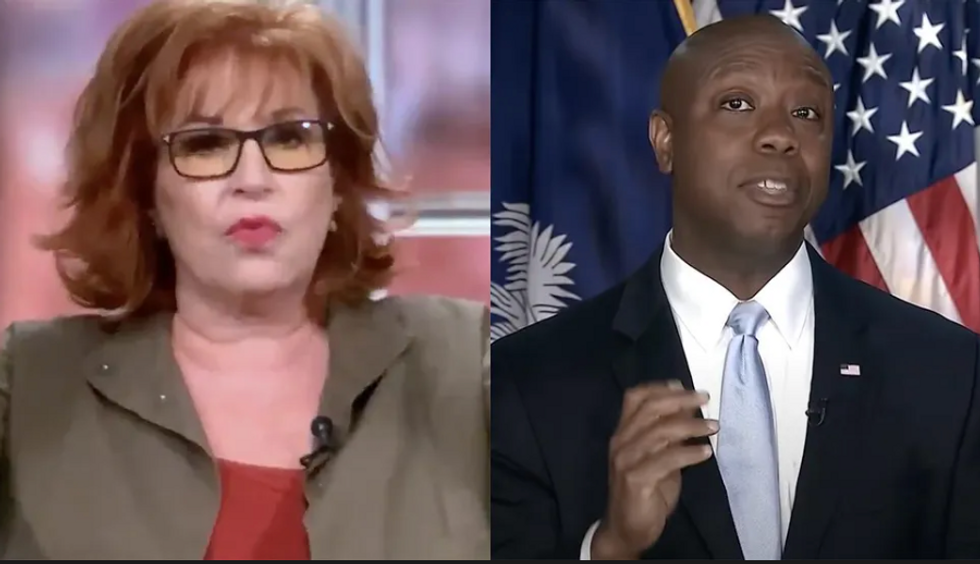 When Sen. Scott was about to pass bipartisan police reform, white Senator Chuck Schumer used the filibuster--a relic of our Jim Crow past--to kill Scott's bill. Earlier this year, Joe Biden's white treasury secretary Janet Yellen tried to whitesplain to Sen. Scott the value of black abortions.
The Daily Wire is reporting South Carolina Democrats are calling for Krystle Matthews to drop out after being caught saying on video what Democrats only say when they don't think they're being recorded. Unclear is if she will. Or why she would. This is who Biden Democrats are.
The Louder with Crowder Dot Com Website is on Instagram now!Follow us at @lwcnewswire and tell a friend!
GQ DROOLS over Socialist Liar AOC | Louder With Crowderyoutu.be