TikTokker Buys Shed to Avoid Rising Rent Costs, Is Angry When She Finds Out It's Just a Shed
July 14, 2022
Look, I'm not going to start lecturing people on how to live, and I'm certainly not the right person to be telling people how to budget--I just bought $100 worth of books the other day because I felt like it--but I don't think buying a shed and attempting to live in it is the best way to tackle budgetary constraints. A Houston TikTokker obviously thought otherwise.
The Daily Mail reports that Elizabeth Rishford wanted to avoid the rising rent costs in Houston, so she went out and purchased a shed for $2000. Her plan to live in the hovel quickly went to sh*t when she realized, well, it was a shed. As Daily Mail explains, "in a video shared to her TikTok [...] Elizabeth revealed that she was 'ripped off by the builders' because she was under the impression is was a fully livable shed and is 'dying' in the Houston heat while thinking about how 'nice' a shower would be."
What, pray tell, is a "livable shed" exactly? From the images, it looks like this thing is literally something you would put up in your backyard to keep the lawn mower and garden supplies out of the rain and prevent them from cluttering up the garage!
@a_nobody_goodbye

Life is getting to be exhausting. #fyp #imtierd #wornout #homelesslife #damnhurtmyownfeelings
Little queen dededee eventually had an AC unit and lights installed thanks to her dad driving all the way from South Carolina.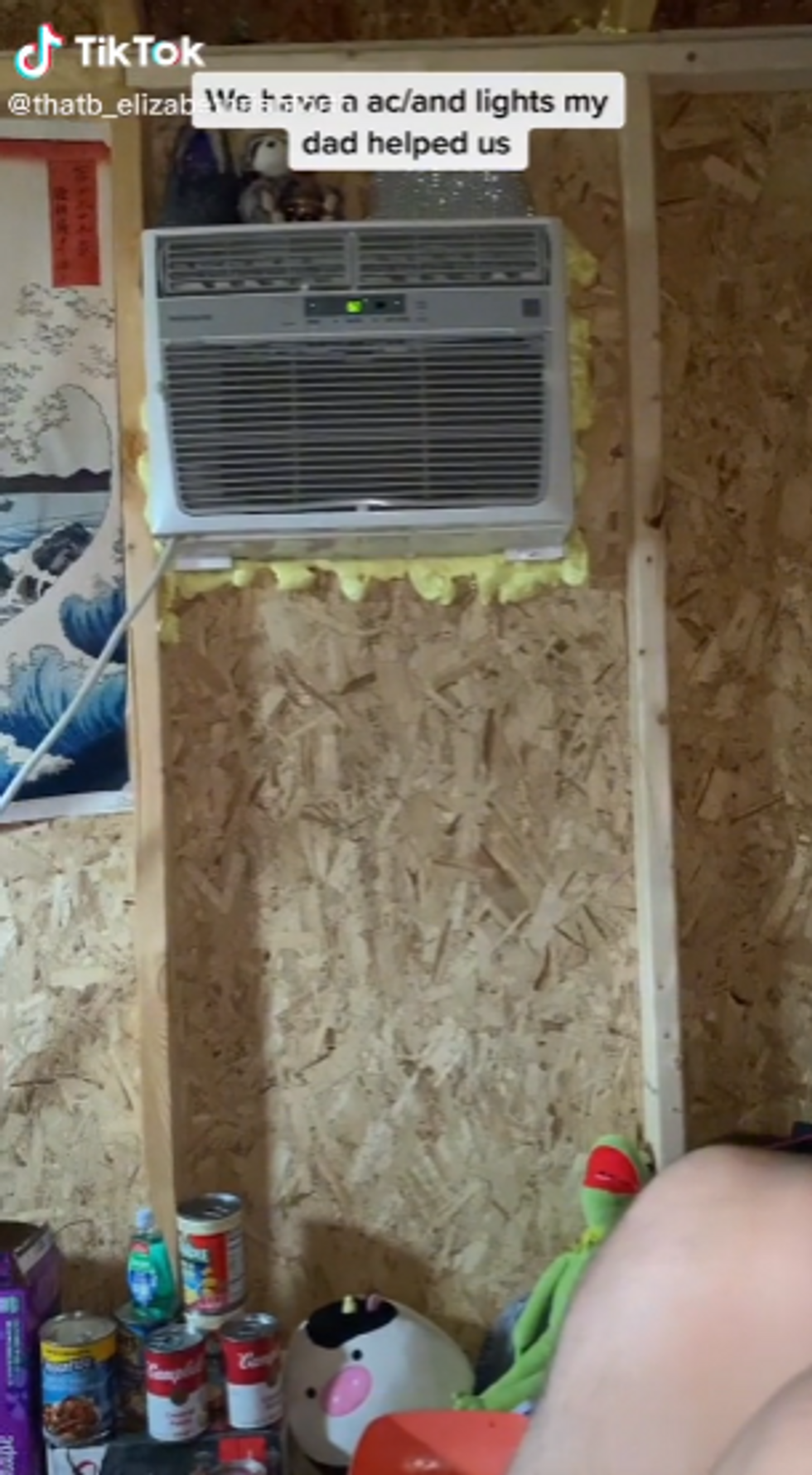 And now she seems rather proud of herself.
@a_nobody_goodbye

Lifes crazy man. #fyp #crazyyy #lifehacks #wishiwasjoking #heheheh #yay #dontletthisflop
To be honest, I'm torn on this one. Yeah, the initial implementation was idiotic, but she eventually got it all figured out, and now she has what is effectively a paid off place to live. I don't quite understand where this shed was placed or from whom they're stealing electricity, but those details aren't important... Until they are...
And while she and the boyfriend are in for it if they don't get that shack insulated by winter--which I doubt they've given any thought to--they're young and perfectly capable of roughing it in a shed for a few years to save money... I was in the army, and I've definitely spent my fair share of time in shacks, tents, and cargo containers.
On the other hand, I have to wonder why this couple is unable to afford rent... I get that rent is going up, and it's far more than I would pay, but you're telling me two young people can't make enough money to afford a one bedroom apartment? It would probably be better than the shed. I don't know. Maybe y'all can leave your thoughts in the comments or responses of wherever you found this post.
The Louder with Crowder Dot Com Website is on Instagram now!Follow us at @lwcnewswire and tell a friend!
Crowder Warns of HUGE Correction in Housing Market | Louder With Crowderwww.youtube.com