Each day we overwhelm your brains with the content you've come to love from the Louder with Crowder Dot Com website.
But Facebook is...you know, Facebook. Their algorithm hides our ranting and raving as best it can. The best way to stick it to Zuckerface?
Sign up for the LWC News Blast! Get your favorite right-wing commentary delivered directly to your inbox!
SHOW NOTES: Media Is Lying to You About the Chauvin Trial
April 07, 2021
There was a MAJOR piece of new evidence uncovered during the Derek Chauvin trial, one that the mainstream media refuse to cover, because it BUSTS their narrative. Crowder also has a few choice words for the leftist hacks at "60 Minutes" over their Ron DeSantis hit piece. We cover the latest on Biden's immigration crisis. And Crowder has his producer kneel on his neck for nine minutes just to see what happens.
KNEE ON NECK: Crowder Tests The Theory LIVE! | Louder with Crowderyoutu.be
IMMIGRATION UPDATE

CHAUVIN TRIAL UPDATES
The other night, Don Lemon couldn't control his emotions when talking about the Chauvin trial. SOURCE: CNN
Alternate camera angle shows Chauvin's knee was on Floyd's shoulder blade. SOURCE: ABC News

The media has refused to cover this and instead homed in on the Minneapolis police chief claiming Chauvin broke protocol. SOURCE: CBS, NBC, Time, Huffington Post
Even the prosecutors changed their rhetoric to "neck or back." SOURCE: ABC News
A reminder, this was part of the Minneapolis Police Department's training. SOURCE: KARE11

The prosecution claimed the kneeling was "transitory force" and shouldn't have been used for too long. SOURCE: ABC News
During cross-examination, the defense asked Police Lieutenant John Mercil an excellent question regarding how bystanders in a crowd are acting and how that would affect an officer's behavior. SOURCE: ABC News
Floyd was resisting arrest and kicked a cop.
The typical overdose level for fentanyl is 3.1 ng/ml. Floyd's was 11 ng/ml!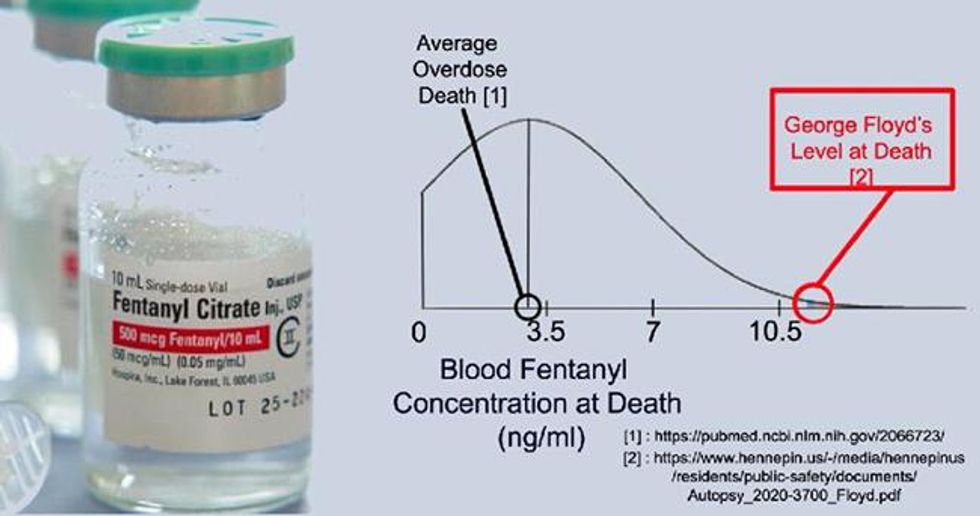 Dr. Langenfeld, the doctor who declared Floyd dead, testified that a combination of meth and fentanyl could cause hypoxia/asphyxia. SOURCE: YouTube
Dr. Langenfeld also said one of his original leading theories as to the cause of hypoxia was excited delirium, which can be caused by high amounts of drugs, but his final conclusion based on the report ruled this out. SOURCE: CourtTV
Get your content free from Big Tech's filter. Bookmark this website and sign up for our newsletter!