Each day we overwhelm your brains with the content you've come to love from the Louder with Crowder Dot Com website.
But Facebook is...you know, Facebook. Their algorithm hides our ranting and raving as best it can. The best way to stick it to Zuckerface?
Sign up for the LWC News Blast! Get your favorite right-wing commentary delivered directly to your inbox!
Woke Culture
Shaun King rages against reporters who exposed his lavish spending, most recently spending $40,000 on a dog
August 05, 2022
The left doesn't like when they are subjected to the same behavior to which they subject those on the right. We figured this out with the various sagas of Taylor Lorenz--who had an issue with doxxing people until she felt like doxxing Libs of TikTok. Shaun King is the opposite: He has been a fan of doxxing people right up until it kinda happened to him.
The difference between the people King has doxxed and King himself is that he's a public figure--he's made himself a public figure. The people he's doxxing are private individuals who just so happen to fall into King's BLM crosshairs.
King is big mad now, though, after reporters for the New York Post wrote pieces exposing King for his lavish spending. In July 2021, King was "living in a swanky New Jersy lake house despite billing himself as a champion of the downtrodden and marginalized," reports the Daily Caller. More recently, a piece in the Post revealed how King's Grassroots Law PAC spent $40,000 on a dog for King.
King is very upset such facts are being revealed, and on Instagram, he went after the two reporters, vowing to "make it uncomfortable" for them, promising that there will be "consequences." He then flexed those well-exercised doxxing muscles of his.
"I know where you live. Where you used to live. Where your family lives. Where they work."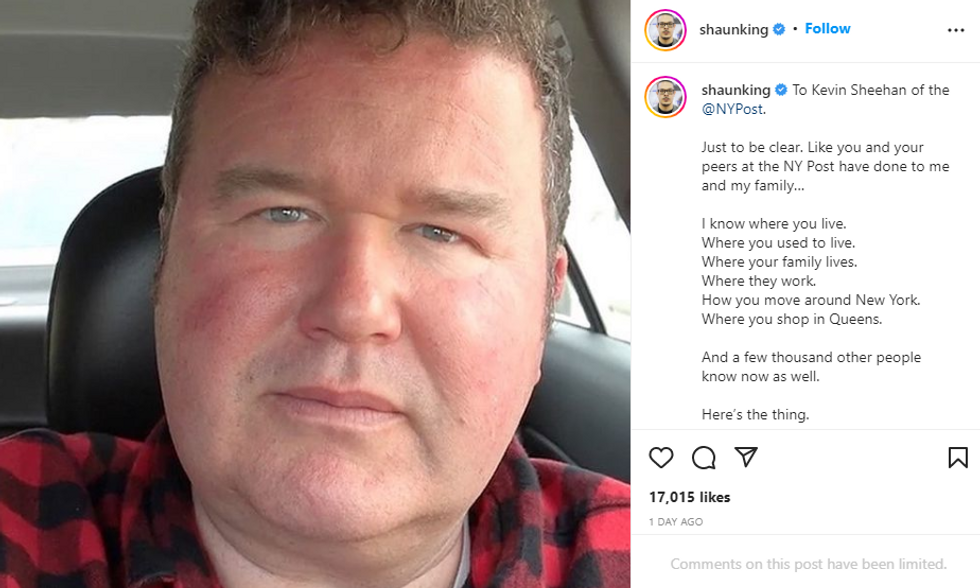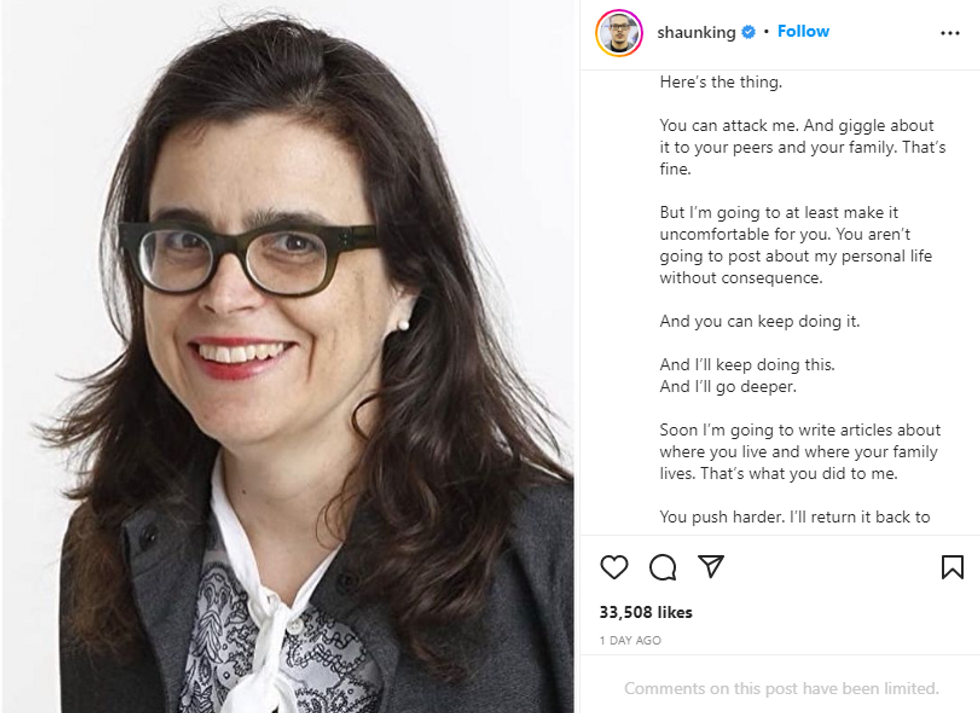 Shaun King is just another leftist grifter making quick money off of other, dumber leftists. If I were an immoral piece of human trash, I might get into the same business. I don't think it would be too difficult to dupe a bunch of Democrats into handing me millions for some kind of ignorant leftist cause.
But he's also just an awful, angry person, and the combination of stupid, immoral, and angry just makes him a trifecta of douchiness.
The Louder with Crowder Dot Com Website is on Instagram now!Follow us at @lwcnewswire and tell a friend!
Shaun King TANTRUM! Calls Twitter Takeover "WHITE POWER" | Louder With Crowderwww.youtube.com