Each day we overwhelm your brains with the content you've come to love from the Louder with Crowder Dot Com website.
But Facebook is...you know, Facebook. Their algorithm hides our ranting and raving as best it can. The best way to stick it to Zuckerface?
Sign up for the LWC News Blast! Get your favorite right-wing commentary delivered directly to your inbox!
International
Watch: Russian Police Stop People in Public, Demand to See Private Messages on Their Phones
March 06, 2022
The latest viral video working its way around the interwebs shows Russian police stopping people and demanding to see their phones. The police are believed to be reading citizens' private messages. They probably want to make sure no one is sharing pro-Ukraine memes or in any way sharing information not approved by Putin. In Russia, they don't have a Bill of Rights or free speech protections like we in America or elsewhere in the civilized world.
We know the deal by this point. Every viral video purported to come from either Russia or Ukraine needs to be viewed with a critical eye. You wouldn't want to be spreading propaganda. Or I guess "Russophobia" is the new one. No, it's not the fear of Vince Russo having a creative role in wrestling again. Russophobia is a top trend on Twitter, and it's when you say unkind things about Russians. This video may not be what it looks like it is. It could possibly be taken out of context and being pushed by the pro-Ukraine side of things. We live in confusing times.
Though, let's say this video is accurate and what the reporter says it is. It's giving me a strange case of Deja Vu.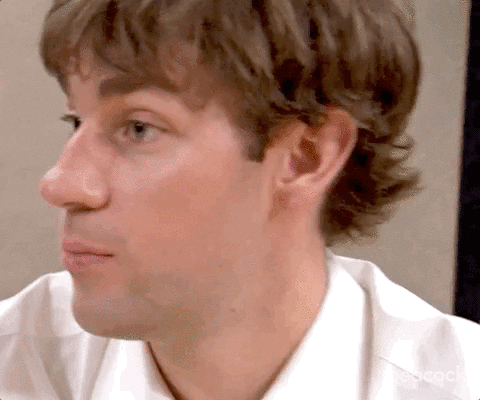 There are levels to this game. A country invading another country with tanks and guns and bombs is an entirely different level than a country restricting some freedom for what's deemed a "public health" crisis or a peaceful protest turned "siege." Russia ordering police to check phones is totally different than the White House strongly suggesting Facebook check memes. Everything Putin is doing is worse than anything any other world leader is doing. He probably also leaves his shopping cart in the middle of the parking lot.
There are ALSO levels to this game regarding what leaders will get away with if allowed and will try to get away with if citizens aren't paying attention.
The Louder with Crowder Dot Com Website is on Instagram now!Follow us at @lwcnewswire and tell a friend!
How To House-Break Your Joe Biden! CROWDER 911 Ep. 2 | Louder With Crowderyoutu.be