Each day we overwhelm your brains with the content you've come to love from the Louder with Crowder Dot Com website.
But Facebook is...you know, Facebook. Their algorithm hides our ranting and raving as best it can. The best way to stick it to Zuckerface?
Sign up for the LWC News Blast! Get your favorite right-wing commentary delivered directly to your inbox!
Watch: Roseanne Barr ENDS the "what is a woman" debate in hilarious fashion
July 13, 2023
Defining what a woman is never used to be so hard. It still isn't but... ya know? It's 2023. Saying a woman is anyone born with a vagina (while allowing for the occasional hermaphrodite as an outlier) should suffice. To the extent that there was ever a debate over what a woman was, Roseanne Barr murderized it during an interview with Piers Morgan.
A woman is me.
Simple enough... oh wait there's more.
A woman is somebody whose breasts hang down to her stomach, and who has a prolapsed uterus from giving birth to five ungrateful little bastards who have never had to work for a thing in their goddamn lives. That's what a woman is.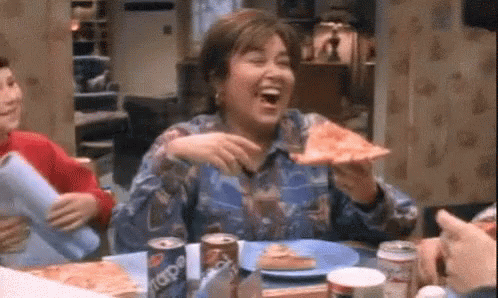 Works for me!
It never used to be this hard. Then Democrats decided anyone who wants to be a woman and support the Left's radical agenda can be a woman. Now defining what a woman is can even stump Supreme Court nominees. When Democrats nominated justices, they had a hard enough time understanding the Constitution. Now they can't understand being a woman without a degree in biology.
Roseanne showed how to answer the question politically. Biologically, the answer is simple. "Born with a vagina." But politically, you answer the question by mocking that the question even needs to be asked and the premise behind it.
If there is one unfortunate thing it's that Roseanne doesn't have a sitcom right now. The internet would have exploded with much aplomb and it would have been glorious.
><><><><><><
Brodigan is Grand Poobah of this here website and when he isn't writing words about things enjoys day drinking, pro-wrestling, and country music. You can find him on the Twitter too.
Facebook doesn't want you reading this post or any others lately. Their algorithm hides our stories and shenanigans as best it can. The best way to stick it to Zuckerface? Sign up for our DAILY EMAIL BLASTS! They can't stop us from delivering our content straight to your inbox. Yet.