Popular Food Blog Announces, to Save the Planet, No More Beef Recipes
April 27, 2021
There was a meme floating around the internet that Joe Biden was going to make Americans cut red meat by 90%. It was based on a Daily Mail article quoting researchers. IF Joe Biden needs to obtain his emission goals, this was something that would need to be done. "Independent" "fact" checkers circled the wagons per usual. Biden never said he was going to ban red meat. Even though it's a popular opinion among radical leftist soy soldiers (including Kamala Harris), it's "preposterous" to think Joe Biden feels that way. As per our betters in the fact-checking entertainment complex.
In that vein, I'm sure the timing of popular food blog Epicurious deciding to ban new recipes involving beef is purely coincidental.
For any person—or publication—wanting to envision a more sustainable way to cook, cutting out beef is a worthwhile first step. It might not feel like much, but cutting out just a single ingredient—beef—can have an outsize impact on making a person's cooking more environmentally friendly. Today Epicurious announces that we've done just that: We've cut out beef. Beef won't appear in new Epicurious recipes, articles, or newsletters. It will not show up on our homepage. It will be absent from our Instagram feed.
We know that some people might assume that this decision signals some sort of vendetta against cows—or the people who eat them. Instead, our shift is solely about sustainability, about not giving airtime to one of the world's worst climate offenders. We think of this decision as not anti-beef but rather pro-planet.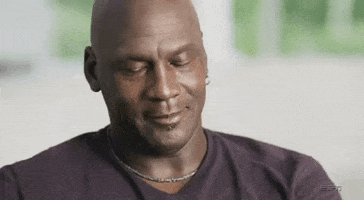 Blah, blah, blah ... Epicurious is a private company that can make whatever editorial decisions they want for whatever stupid reasons they want. Budding chefs have centuries' worth of beef and beef-adjacent recipes to choose from. If you run out of ideas, the internet is lousy with other food blogs. You just need to scroll past the blogger's life story to get to the recipe. If Epcurious wants to signal the virtue of their methane-free flatulence, whatever.
But let's skip the part where we conservatives are told it's absurd to think Joe Biden wants to ban red meat. Not when leftist dickheads, while mocking conservatives who think Biden wants to ban red meat, say that Biden should ban red meat. It was absurd to think that Biden wanted open borders and to pack the court at one time, too.
Cutting out beef is the hottest new trend in sanctimonious progressive pandering. Epicurious made that clear. Joe Biden hasn't followed YET. But it's only a matter of time.
Looking for a fashionable way to support Louder with Crowder? Get your swag at Crowdershop today!
Crowder REACTS to Latest 'Fat Pride' TikTok Video! | Louder With Crowderyoutu.be