Elon Musk continues war on corporate media, changes way NPR is classified on Twitter
April 05, 2023
Elon Musk done did it again. Fresh off of stripping the New York Times of its blue checkmark -- leaving Twitter users unable to decipher what is verified NY Times propaganda and what is just the insane ramblings of a rando progressive twat, the Head Twit in Charge found a new target. The federally-funded*** NPR. National Public Radio.
See if you notice anything different about their profile page.
Dude.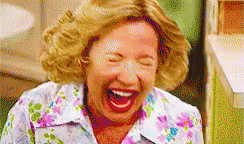 It is unclear if there was a specific incident that led to the change. Or if moving forward, any media entity that collects taxpayer money from the government only to then shill for the government against the taxpayers will now be labeled this way.
Elon has said nothing other than tweeting the Twitter definition of state-affiliated media: "State-affiliated media is defined as outlets where the state exercises control over editorial content through financial resources, direct or indirect political pressures, and/or control over production and distribution."
You may have noticed a *** after federally funded. That's because we're changing the definitions of things this week when they adversely affect the left. Not unlike how any conservative is Koch-funded no questions asked, progressives aren't Soros-funded unless George Soros was literally in their kitchen and directing police to check the attic. NPR isn't "federally funded" in that the federal government funds ALL of the network. Even though NPR says "federal funding is essential to public radio's service to the American public."

NPR only gets 1% of its budget directly from the federal government. Though it does get 10% of its budget indirectly from federal, state, and local governments. Things as grants from the Corporation of Public Broadcasting, the Department of Education and the Department of Commerce.
The other donations are from bitterly partisan leftists who don't think MSNBC is biased enough.
It's unclear who will be Elon Musk's next target. My money is on CNN.
><><><><><><
Brodigan is Grand Poobah of this here website and when he isn't writing words about things enjoys day drinking, pro-wrestling, and country music. You can find him on the Twitter too.
Facebook doesn't want you reading this post or any others lately. Their algorithm hides our stories and shenanigans as best it can. The best way to stick it to Zuckerface? Bookmark LouderWithCrowder.com and check us out throughout the day! Also, follow us on Instagram and Twitter.