Cocaine Mitch Savages Democrats for Holding Up Relief Bill That's Gonna Pass Anyway
December 21, 2020
Our betters in government announced a relief bill over the weekend. You may have been too busy tracking your packages delayed by the post office. Or realizing the New York Jets suck so bad that they can't even tank right. But help is on the way! Which raises the question, why did it take too long? People who read this blog have an idea why. It rhymes with Schmancy Schmelosi. If there was any doubt, Cocaine Mitch wants to make sure if you don't know, now you know.
BREAKING: Mitch McConnell announces COVID-19 relief dealyoutu.be
I really regret that some on the Democratic side decided that partisan presidential politics were more important than getting urgent and noncontroversial relief out the door much, much sooner — to families who have needed this help badly. The progress of this past week could have happened in July, or in August, or in September, or in October. Senate Republicans were advocating for a package just like this one, all along, in real time. I just wish our partners on the other side had put political calculations aside and worked with us to make this happen a long time ago.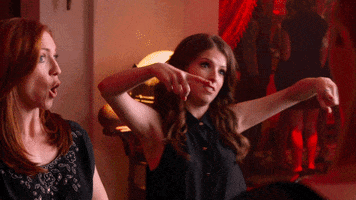 The relief package itself touches on all things: more PPP loans, unemployment benefits, spending funds that were set aside to be spent but haven't been spent yet, etc. If I were to guess, all you're hearing about in the news is the stimulus checks. Instead of $1,200, they'll be $600. Until people actually vote and the president actually signs something, everything should be considered still up in the air. But, there is nothing in this bill that couldn't have been voted on months ago. It's almost identical to what Republicans wanted to vote on.
If you want to know why they didn't, talk to Schmancy. Or Schmuck Schumer.
Jordan Peterson Explains Why Conservatives and Liberals Need Each Other (2017) | Louder With Crowderyoutu.be
Not subscribed to the podcast?Fix that! It's completely free.