Mitch McConnell Dismisses Democrat Eric Swalwell's Threatening Tweet
April 30, 2019
Eric Swalwell has two defining characteristics. His big mouth and his resemblance to a melting wax figure. The former of the two is constantly getting Suck-well into trouble. Case in point, little Eric took a dig at Senate Majority Leader Mitch McConnell during an interview, then tweeted about it.
See for yourself:
A few things you may not know about me: 1) I can think of one nice thing to say about Donald Trump 2) I'm a country… https://t.co/0GX3XH70b5

— Eric Swalwell (@Eric Swalwell) 1556504892.0
Have you ever seen a bigger doucheburrito than Eric? Swalwell makes other prominent d-bags look tolerable by comparison. Which is saying a lot when you factor in other butt dumplings like Jussie Smollett and Johnny Depp. Not to worry, though. Cocaine Mitch isn't sweating Swalwell in the slightest. He brushed off Eric with just two little words.
That's precious. https://t.co/RdL2VujsPJ

— Team Mitch (Text MITCH to 47360) (@Team Mitch (Text MITCH to 47360)) 1556559071.0
Boom! Mitch isn't flinching even a little bit. I can imagine Eric reading this response, then crying his rage out to a Taylor Swift album. While bleaching his mane. Well done, Mitch.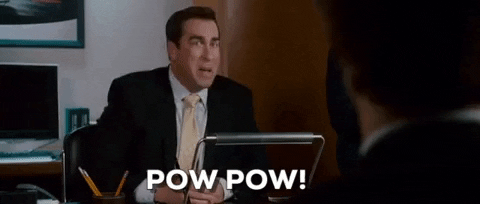 Methinks Mitch has nothing to fear from a turd-burgling lefty dicklord who thinks guns are yucky. People aren't exactly lining up to cast their vote for a guy who wants to nuke his own peeps. For the unfathomable crime of exercising their constitutional rights. The horror.
It's funny how lefties go for political points over having solid policies that work. "Sure, we could win by having the best ideas, but working hard to oust everyone with an R after their name is more fun." Pathetic.
Eric Swalwell, like most others on the left, is a complete tool. His dumbassery is unrivaled, even by the likes of Beto O'Douche. It's gonna require somebody with good ideas, and a face that doesn't look like a butthole, to take down McConnell. Unfortunately for Eric, he's 0 for 2 on that front. Too bad.
NOT SUBSCRIBED TO THE PODCAST? FIX THAT! IT'S COMPLETELY FREE ON BOTH ITUNES HERE AND SOUNDCLOUD HERE.