Each day we overwhelm your brains with the content you've come to love from the Louder with Crowder Dot Com website.
But Facebook is...you know, Facebook. Their algorithm hides our ranting and raving as best it can. The best way to stick it to Zuckerface?
Sign up for the LWC News Blast! Get your favorite right-wing commentary delivered directly to your inbox!
Politics
Mitch McConnell Responds to Ancestors' Slave-Owning Past with Clever Remark
July 09, 2019
Lefties will resort to anything to land a hit on a conservative. Just take this little exchange between a reporter and Mitch McConnell for example. It would appear one of Mitch's ancestors owned slaves. The reporter tried grilling the turtle man on this revelation.
His response was beyond savage:
"We both oppose reparations and we both are the descendants of slaveholders." Sen. Mitch McConnell compares himsel… https://t.co/IOWy3wvvNM

— ABC News (@ABC News) 1562704589.0
At a press conference following a closed-door luncheon with Senate Republicans, McConnell was asked whether he was aware that two of his great-great-grandfathers were slave owners in Alabama before the Civil War and whether the revelation would cause him to reconsider his position on reparations.

"I find myself once again in the same position as President [Barack] Obama. We both oppose reparations and we both are the descendants of slave owners," he said, before moving on to another question.
Reporter lady thought she had Cocaine Mitch backed into a corner with her questioning. Little did she know, Mitch would throw out such a savage retort.
It's pretty clear where the left is trying to go with this. McConnell's against reparations and his great-great-grandpappy owned slaves, therefore, he's a racist. Except, if those are the prerequisites, Barry Big Ears is racist as well. Cue leftist head explosions.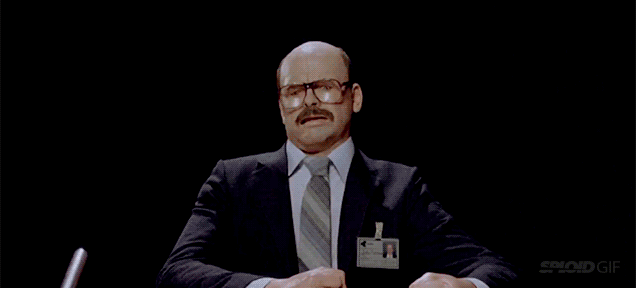 Here's a wild idea. Mitch's ancestry is irrelevant. Nobody is responsible for the actions of their forebears. McConnell has no obligation to support reparations because somebody in his lineage was a slave-owning douchenugget. End of story.
It's bad enough when lefties try twisting your own words and actions against you. Now, I guess they expect us to answer for the sins of our fathers as well. Welcome to the "progress" lefties are always talking about. Make sure you and your deceased ancestors are on your best behavior.
Speaking of reparations:
NOT SUBSCRIBED TO THE PODCAST? FIX THAT! IT'S COMPLETELY FREE ON BOTH ITUNES HERE AND SOUNDCLOUD HERE.