Watch: Anti-Trump actor Michael Rapaport picks a fight with a girl Antifa agent and we're not sure who to cheer for
April 06, 2023
Anti-Trump tweeter and former (?) actor Michael Rapaport was taking in the sights and the sounds of the Trump Indictment on Tuesday. You know, the one that caused a media circus so that Alvin Bragg could declare thirty-four counts of NOTHING. Prior to the indictment being unsealed, it allowed Rapaport to show off his anti-Trumpedness on Twitter. He was happy.
Until he got into it with a girl agent from ANTIFA.
"You wanna walk around the corner with me?"

Actor Michael Rapaport challenged #Antifa members to a fight outside the Manhattan courthouse yesterday ahead of Trump's arraignment. pic.twitter.com/Ttvq5gujjg
— Andy Ngô 🏳️🌈 (@MrAndyNgo) April 5, 2023
Rapaport vs. Antifa. My man's reaction here is all of us.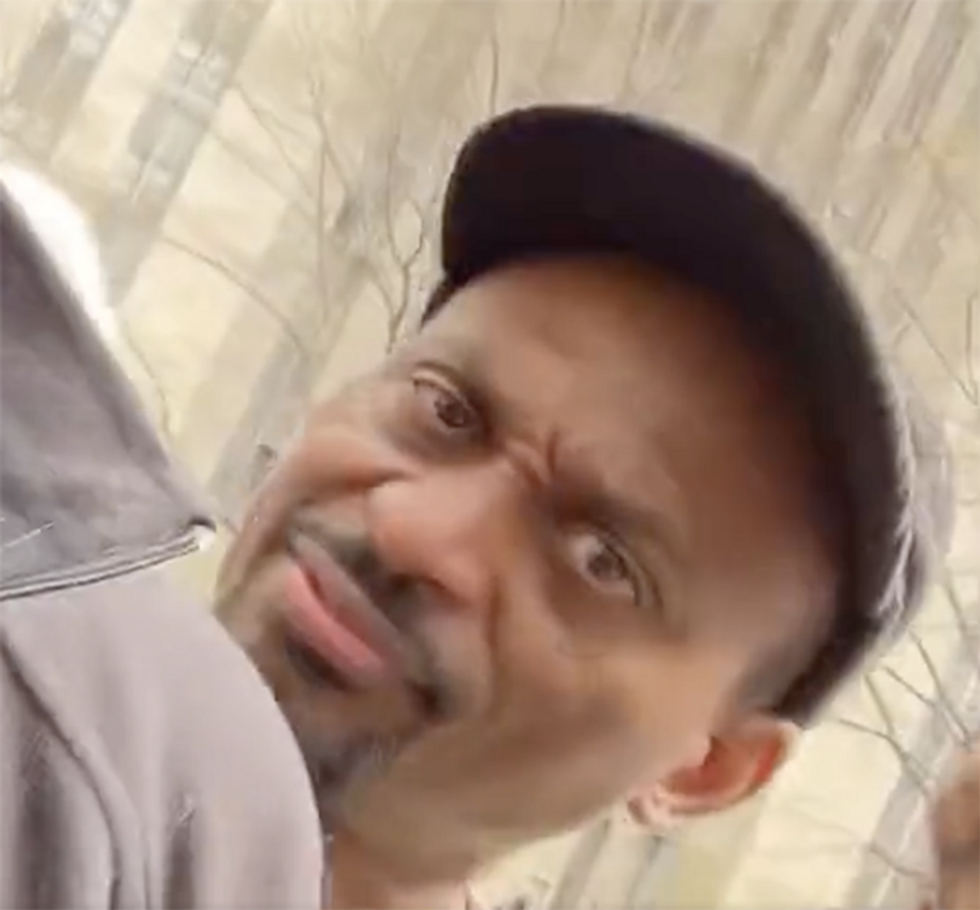 Unclear is what started the incident. All we hear is Rapaort bowing up to Antifa Annie. "Don't make the mistake" was repeated multiple times. Also, "I don't know where the f*ck you think you are." "Do you wanna walk around the corner with me?," was also repeated ad nauseam. It was believed to be a challenge to a fistfight. Though someone in the crowd implied Rapaport was looking for oral sex.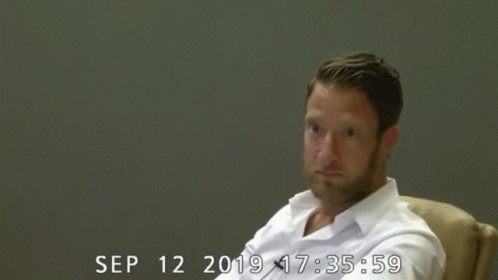 Here's where things get confusing. We said in the headline Rapaport picked a fight with a girl. Rapaport kept saying "my man." Antifa being afraid to show their faces can make things confusing, and no one here at the Louder with Crowder Dot Com website wants to ever misgender anyone ever.
But this dude looks like a chick to us.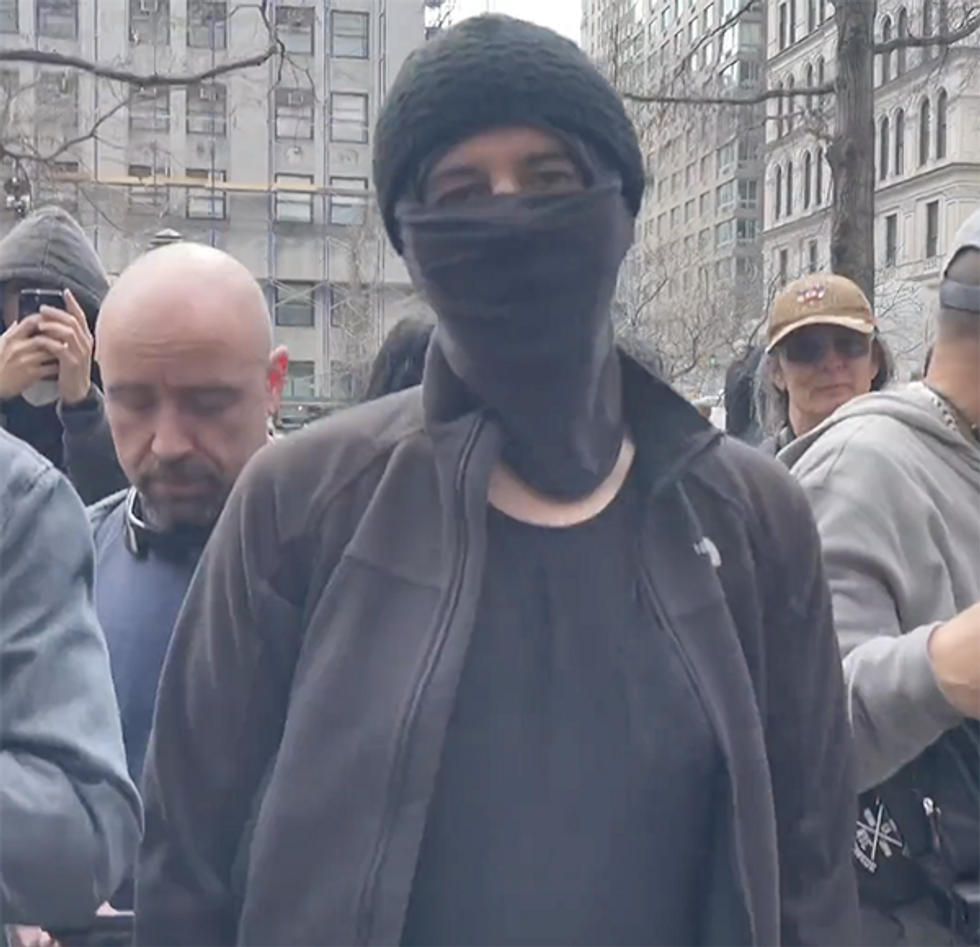 His silly political opinions notwithstanding, outside of the underrated Beautiful Girls (1996), I've never cared much for Rapaport. The actor can occasionally get things right. Then when he is about to put two and two together and realize the left is the cause of most of this country's problems, he remembers he's an actor and complains about Trump or Doocy or something something Fox News.
Rapaport vs Antifa in a slap fight would have been dope, though. On behalf of We the Content, we encourage someone to throw a punch next time.
><><><><><><
Brodigan is Grand Poobah of this here website and when he isn't writing words about things enjoys day drinking, pro-wrestling, and country music. You can find him on the Twitter too.
Facebook doesn't want you reading this post or any others lately. Their algorithm hides our stories and shenanigans as best it can. The best way to stick it to Zuckerface? Bookmark LouderWithCrowder.com and check us out throughout the day! Also, follow us on Instagram and Twitter.