'Superhero or Superspreader?': Actor Michael Rapaport Asks Vital Question in Anti-Fauci Rant
July 29, 2021
Michael Rapaport is an actor I can take or leave. I realize he's a MAGA hater and not one of us, though he does have moments of clarity. Besides Beautiful Girls (a highly underrated movie), I sometimes forget what he does. But in this rant about the latest un-sciencey CDC decision on masks, he makes an excellent point. Americans were told they were the true superheroes if they got their Fauci ouchies. Now what?
I just watched Tony Fauci tell me people with the v*cc*ne, v*cc*nated people, are now spreading the virus. A couple of days ago, I was "Yes, I'm v*cc*nated!" "I have my sticker!" "Be a hero!" I went from being a hero because I'm v*cc*nated, and now you mother f*ckers are calling me a super spreader? I ain't no f*cking super spreader. Figure this sh*t out.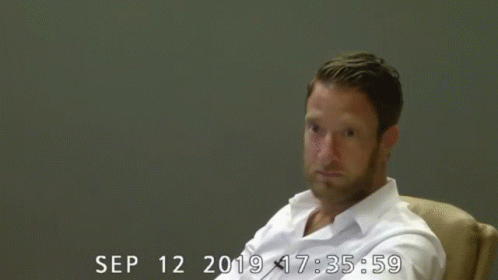 Not since Jason Segel opined on whether he was a man or a muppet has an actor asked such a poignant question.
Let's clarify. Because I know "fact" checkers don't always understand how linguistics work. Rapaport isn't claiming that Tony Fauci literally told CNN, "That Michael Rapaport guy is a superspreader." The actor is making a broad observation on the conflicting messages being sent by the government. Also, I don't think Rapaport is being literal about Fauci f*cking his mother. "Motherf*cker" is a common vernacular used when people are angry. Okay? Okay.
But he brings up an interesting point. Americans were told that they were HEROES if they went out and made the personal medical decision the government wanted them to make. People wore special outfits to get their jabs. They blocked out photos for Instagram. Some of them sang songs about it. Wretched songs. We should file a class-action lawsuit on behalf of our ear cavities.
Imagine being someone who went out to get your shot thinking it made you a superior person. After all, your government told you you were. Now, the government is telling you you aren't so special after all. And put this cloth back on your face. For science! The moral of this story is that maybe, just maybe, our government doesn't have our best interests at heart. It's okay to ask questions. If officials ever tell you you have to do something, that's the exact time to tell them to slow their roll.
If the CDC's goal was to turn v*cc*nated against free-thinkers, expecting the free-thinkers to get bullied into doing what the government wants them to do, it is so far backfiring. The v*cc*nated are angrier at the government. Like they should be.
Get your content free from Big Tech's filter. Bookmark this website and sign up for our newsletter!
Jason Whitlock: Hypocrisy of The White Liberal | Louder With Crowderyoutu.be