Each day we overwhelm your brains with the content you've come to love from the Louder with Crowder Dot Com website.
But Facebook is...you know, Facebook. Their algorithm hides our ranting and raving as best it can. The best way to stick it to Zuckerface?
Sign up for the LWC News Blast! Get your favorite right-wing commentary delivered directly to your inbox!
Culture
Actor Films Shoplifter Casually Stroll Past Security: 'I Can't Believe I'm Seeing This S***'
January 26, 2022
Michael Rapaport is a liberal actor who thinks liberal actor things. Every so often, he'll record an Instagram video that shows he's almost based and not quite there yet. Here Rapaport spotted a shoplifter in liberal New York City, a city that is run by liberal politicians. The shoplifter casually walked past security, even giving the guard a "'Sup" as he left with merchandise he didn't pay for. The shoplifter can do that because of liberal policies on crime.
Rapaport could not believe what he was seeing.
"Duke just went CHRISTMAS SHOPPING at @riteaid. I'm TRIPPING this happened in broad day like it was nothing. [...] I was just informed this Rite Aid is closing 2/15 because of this, leaving the workers JOBLESS."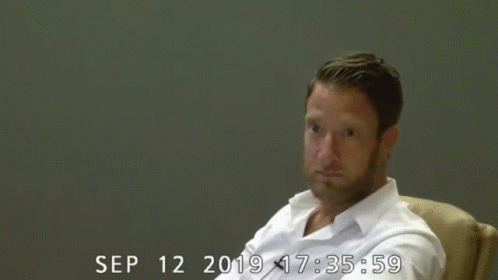 Michael Rapaport has shared videos like this before, and he almost gets it. We've seen him rant about the homeless encampments in Los Angeles and how maybe the media isn't being honest about the pandemic. Of this incident, he tells the Daily Mail: "These criminals know there are no ramifications. We have to put more of these motherfuckers in jail. You see all these videos on Instagram of people shoplifting like they're going for a walk in the park. It's pathetic that this is happening in the greatest city in the world."
Michael Rapaport gets angry at things that are all the result of liberal policies and liberal politicians. But just when he comes close to putting two and two together, he goes on an anti-Republican rant. Rapaport has a video on his Instagram page where he attacks DOOCY and defends Joe Biden. The same Joe Biden who leads the political party responsible for all the policies Rapaport is angry about. To Michael Rapaport, 2 + 2 = potato.
Though, to be fair, he's an actor and needs to keep his job.
The Louder with Crowder Dot Com Website is on Instagram now!Follow us at @lwcnewswire and tell a friend!
Crowder Crew DEBATE: The RUSSIA Situation! | Louder With Crowderyoutu.be