Each day we overwhelm your brains with the content you've come to love from the Louder with Crowder Dot Com website.
But Facebook is...you know, Facebook. Their algorithm hides our ranting and raving as best it can. The best way to stick it to Zuckerface?
Sign up for the LWC News Blast! Get your favorite right-wing commentary delivered directly to your inbox!
Maren Morris sobs to Ru Paul and apologizes for how not woke the country music industry is
January 15, 2023
Maren Morris is a woke hardo. Every time she speaks, she wants everyone to know she "thinks" all the right things and isn't like those other backward rubes who listen to or work in country music. The latest example is the pop star getting emotional on RuPaul's Drag Race. It's the Grand Ol' Opry for virtue signaling.
Morris was a guest and sobbed while telling Ru it was her "decade-long DREAM" to be a judge on the game show.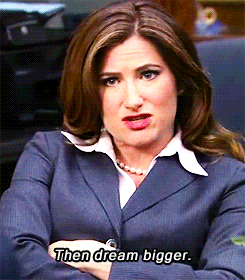 Coming from country music and its relationship with LGBTQ+ members, I just want to say I'm sorry. And I love you guys for making me feel like a brave voice in country music. So I just thank you guys so much for inspiring me.
Unclear is if she had something specific in mind, or if Morris still can't calm down about the Brittany Aldean controversy from last year. To recap, Aldean posted the following video to her Instagram page. It was a humorous commentary on the parents who express their political beliefs by pushing their own gender-based ideology on their children.
Morris attacked her for it, claiming "It's so easy to, like, not be a scumbag human? Sell your clip-ins and zip it, Insurrection Barbie."
Country star Jason Aldean, Brittany's husband, snarked about it as he came to her defense. He was dropped by his long-time PR firm as a result. Though the Aldeans got the last laugh on Halloween with a parody of Anchorman.
Last we heard, Morris was "uncomfortable" being around her peers and boycotted the CMA awards.
Besides being a country fan, I'm also a conservative punk rock fan. A lot of the artists I listen to there have a way different political opinion than me. It is what it is. Separate the art from the artist and all that. My only issues are when a) the artist is an insufferable douche about it, and b) the artist sounds like they hate the half the country that disagrees with them just to score woke points.
Morris is on the wrong side of history in both those cases. And while I like the cut Maren did with Thomas Rhett and thought Girl was a good album, it wasn't that good.
Plus, I seemed to recall her being attacked as an alleged "culture vulture" by the same people whose approval she is desperate for now.
Editor's Note
LwC is on Substack now! Each day we overwhelm your brains with the content you've come to love from the Louder with Crowder Dot Com website.. but algorithms hide our ranting and raving as best they can. The best way to stick it to Big Tech? Subscribe to For the Content!
Travis Tritt Stands Up to COVID Mandate Insanity | Louder With Crowderyoutu.be