Each day we overwhelm your brains with the content you've come to love from the Louder with Crowder Dot Com website.
But Facebook is...you know, Facebook. Their algorithm hides our ranting and raving as best it can. The best way to stick it to Zuckerface?
Sign up for the LWC News Blast! Get your favorite right-wing commentary delivered directly to your inbox!
Woke Culture
Jason Aldean gets chivalrous AF defending wife Brittany against attacks over her 'transgender' tomboy joke
August 30, 2022
Jason Aldean has broken his silence about the attacks being levied at his wife Brittany over a joke she made. By "broken his silence," he goofed about it on Instagram, which is all the seriousness the haters deserve.
To recap, Brittany made a joke on her Instagram page as she was getting herself all dolled up, saying "I'd really like to thank my parents for not changing my gender when I went through my tomboy phase. I love this girly life." Two other country artists wouldn't calm down about it. Aldean's response was simple. Two words: "My Barbie."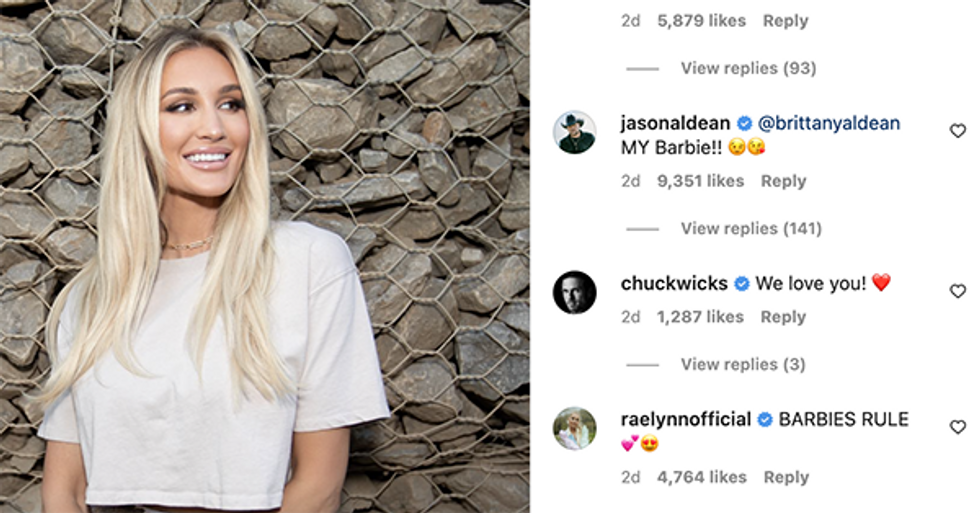 This is in reference to Maren Morris' catty comment, "'It's so easy to, like, not be a scumbag human? Sell your clip-ins and zip it, Insurrection Barbie.'" Get it? Because Brittany is a Trump supporter and has blonde hair.
Morris was responding to Cassadee Pope, who started the drama by tweeting, "Here we are, hearing someone compare their 'tomboy phase' to someone wanting to transition. Real nice."
Odd response, because it was clear Brittany wasn't commenting on someone wanting to transition. She was commenting on parents putting their political agenda before their child's well-being and sending them for life-altering surgery over what in many cases is a phase. Nevertheless, Jason persisted. He commented on the initial post where he praised his in-laws. "I'm glad they didn't too, 'cause you and I wouldn't have worked out."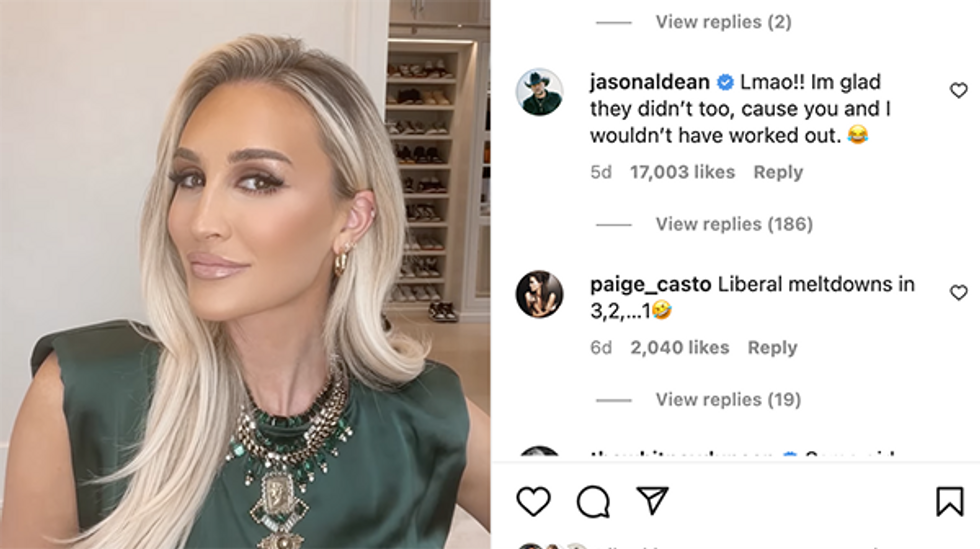 Not that Brittany needs Jason defending her. She's a country girl who can stick up for herself. As opposed to a progressive girl, who claims she doesn't need a man speaking for her, then complains no men are speaking up.
The Louder with Crowder Dot Com Website is on Instagram now!Follow us at @lwcnewswire and tell a friend!
BRAVE! A Transgender Sociopath Destroyed Manti Te'o's Life | Louder With Crowderyoutu.be