Watch: Crime is so out of hand in Los Angeles, Target needs to lock up laundry detergent
January 09, 2023
Every day, you should make it a point to learn a new factoid. Today I learned that there is such a street market value for laundry detergent, a Los Angeles Target needs to keep it locked up. Or, allegedly, according to this viral TikTok video. I don't know why TikTok would want to do me like that by lying.
One thing that is 100% accurate is Target posted over $400 million in losses to theft in 2022. Videos such as this one should not be surprising.
Shout out to the vlogger for remembering everything is better with music. Fleetwood Mac's "The Chain" is an excellent choice. If it were me, I would have gone more ironic with Randy Newman's "I Love LA."
In order to obtain a jug of detergent (or Tide pods) you need to wave your hand and a Target employee will be right with you. I'm sure the Target employees love that.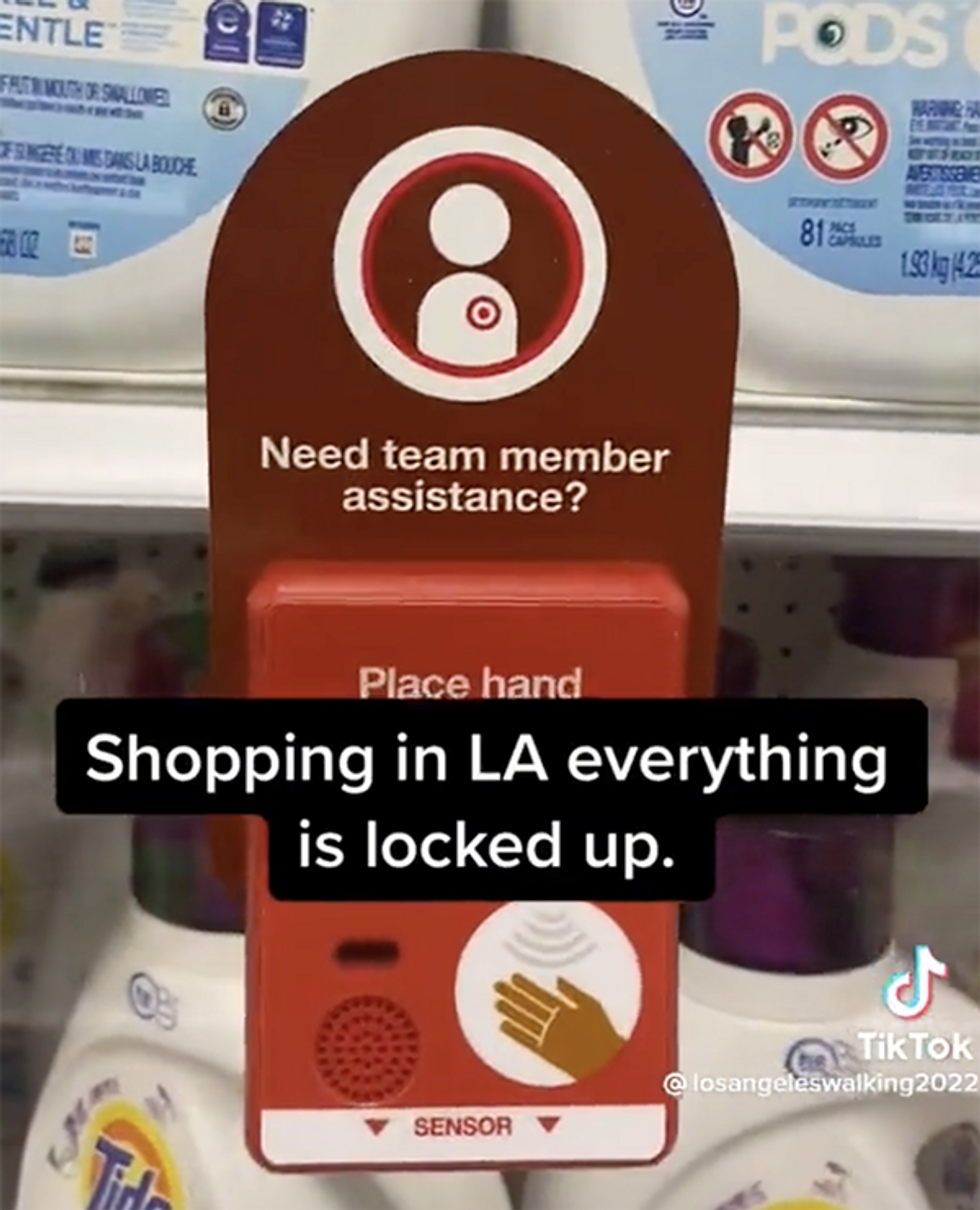 Crime has been on the rise in Los Angeles for a while. So much so that the LAPD has warned people not to visit the city and gangsta rappers have grown afraid to level their houses. People ranging from Chris Pratt to Snoop Dogg endorsed the (for lack of a better term) "Republican" in the Mayoral race last November.
Los Angeles instead elected Karen Bass, part of the leftist status-quo responsible for Los Angeles being what it is.
I'm not sure if Los Angeles could be classified as the definition of insanity. But we see the same stories over and over again without any attempts to change the results.
Editor's Note
LwC is on Substack now! Each day we overwhelm your brains with the content you've come to love from the Louder with Crowder Dot Com website.. but algorithms hide our ranting and raving as best they can. The best way to stick it to Big Tech? Subscribe to For the Content!
LEAKED: RACIST Mayor Calls Black Kid WHAT?! | Louder With Crowderyoutu.be