Each day we overwhelm your brains with the content you've come to love from the Louder with Crowder Dot Com website.
But Facebook is...you know, Facebook. Their algorithm hides our ranting and raving as best it can. The best way to stick it to Zuckerface?
Sign up for the LWC News Blast! Get your favorite right-wing commentary delivered directly to your inbox!
News outlet deletes article on girls' locker room controversy because LGBTQ advocates complained about it
October 12, 2022
There once was an article on the WCAX-3 website. Teenage girls were told that if they didn't like changing in front of or sharing a locker room with a trans teammate that still had her penis, there was something wrong with them and they needed to find a new locker room. You can read about it on the Louder with Crowder Dot Com website. You CAN'T read about it at WCAX-3. LGBTQ activists had the article removed.
If you go to the link, you get this: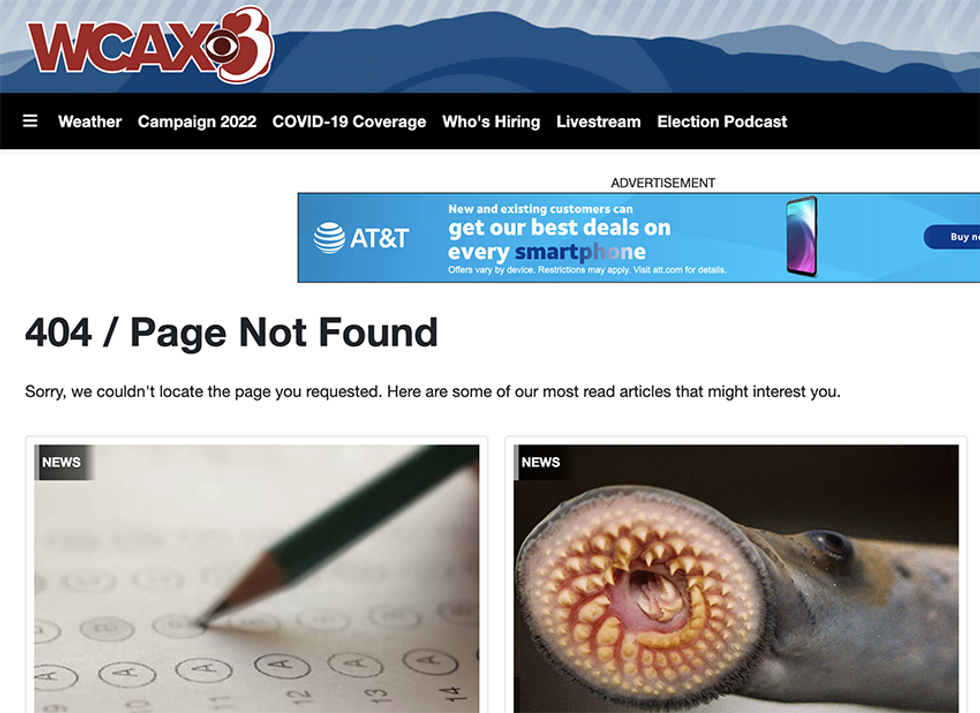 The local news outlet told another local news outlet"We didn't announce it then for fear it might further inflame the situation" and that "We are now working with LGBTQ advocates on a message to the community acknowledging the harm that was caused."
The station was working with Outright Vermont and GLAAD to craft its message and would put it on the 6 p.m. newscast "as soon as we have it ready to go.
To recap, at Randolph High School, students are allowed to use whatever locker room corresponds with their gender that week. For one volleyball player, that means changing in the girls' locker room despite having all of her male body parts. It was reported the girls uncomfortable about that were being treated as if they are the weird ones.
One student, Blake Allen, spoke out on their behalf: "I feel like for stating my opinion -- that I don't want a biological man changing with me -- that I should not have harassment charges or bullying charges. They should all be dropped."
In the original WCAX-3 article, they quoted Co-Principal Lisa Floyd and said that there was an investigation that the girls may have been the ones harassing the trans student. Both sides were represented in a she said/she said story. But once conservative media picked up on the story, the ACLU got involved and complained that one side needed to be represented MORE.

As we saw with the Lia Thomas drama where girls were told to calm down and shut up about it, or they would have their lives destroyed. "Transgender" outranks "teenage girl" on the left's pound-for-pound most marginalized rankings.
Call it my old-timey way of thinking, but when you can get news articles removed and have entire institutions bullying others on your behalf, you are no longer the marginalized group.
Facebook doesn't want you reading this post or any others lately. Their algorithm hides our stories and shenanigans as best it can. The best way to stick it to Zuckerface? Bookmark LouderWithCrowder.com and check us out throughout the day!
Also follow us on Instagram, Twitter and Gettr!
Transgender SJW LOSES IT Over Pronouns! | Louder With Crowderyoutu.be