Each day we overwhelm your brains with the content you've come to love from the Louder with Crowder Dot Com website.
But Facebook is...you know, Facebook. Their algorithm hides our ranting and raving as best it can. The best way to stick it to Zuckerface?
Sign up for the LWC News Blast! Get your favorite right-wing commentary delivered directly to your inbox!
Politics
Watch: Smug reporter attempts gotcha question at Kevin McCarthy on "moderates," gets earful on impeaching Biden instead
July 25, 2023
Devon Archer, Hunter Biden's former business partner, just yesterday testified they sold access to Joe Biden (the former vice president) over twenty-four times. If you are a journalismer looking to create political content and have the opportunity to ask a question of Speaker of the House Kevin McCarthy, that seems a decent topic.
Instead, a reporter asked what McCarthy says to alleged "moderates" in his party who don't want him doing anything about it. McCarthy was not amused. His response, on the other hand, I found very amusing.
"What do say to the moderates in your party who say you continue to side with and appease the right wing on many issues ... I'm talking about an impeachment inquiry of President Biden, on appropriations, on the long list of things."
Ah, the "people say..." question. I've only ever heard this question answered correctly once, and it was a professional wrestling promo. The interviewer started to ask The Shield "Many people say that..." before Jon Moxley (then Dean Ambrose) interrupted "What people? Who are these people?"
One of these days a journalismer is going to be asked "what people" and their head will explode. Speaker McCarthy came close, pointing out how she gave him no examples of what people. But since she wanted to discuss impeaching Biden, McCarthy was happy to oblige.
Because if you'll allow me another wrestling reference, this is tribal combat now.
You have a president who told you and every other American that he's never talked to his family about business and they never got $1 from China. You now know that's not true. You have a president while he was vice president that got 16 out of 17 payments from Romania.

Congress has a responsibility for the investigation wing. You've got to get to the bottom of the truth. And the only way Congress can do that is to go to impeachment inquiry. That gives Republicans and Democrats the ability to get all the information.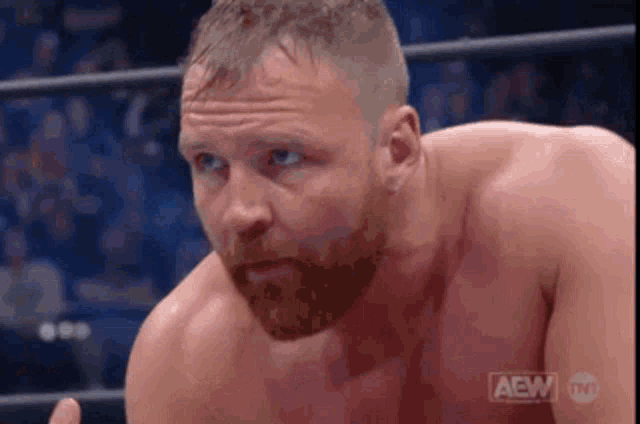 There are a lot of truths to get to the bottom of, like a confidential FBI source stepping forward to say Joe and Hunter BOTH told the CEO of Burisma to retain the president's son and a whistleblower who worked on the Hunter Biden tax investigation, there were a lot of people in Joe Biden's government who didn't want anyone working on the Hunter Biden tax investigation. An impeachment inquiry is an outstanding way to get to the bottom of it.
Democrats set the gold standard with impeaching the former president. It would be unpatriotic if the Republican-led Congress didn't meet their constitutionally elected duties exactly how the Democrats did before them. And the first journalismer who says "but the Senate will never convict" gets punched right in the weiner.
These are the new rules the Left and the media set. Time to play by them.
><><><><><><
Brodigan is Grand Poobah of this here website and when he isn't writing words about things enjoys day drinking, pro-wrestling, and country music. You can find him on the Twitter too.
Facebook doesn't want you reading this post or any others lately. Their algorithm hides our stories and shenanigans as best it can. The best way to stick it to Zuckerface? Sign up for our DAILY EMAIL BLASTS! They can't stop us from delivering our content straight to your inbox. Yet.