Each day we overwhelm your brains with the content you've come to love from the Louder with Crowder Dot Com website.
But Facebook is...you know, Facebook. Their algorithm hides our ranting and raving as best it can. The best way to stick it to Zuckerface?
Sign up for the LWC News Blast! Get your favorite right-wing commentary delivered directly to your inbox!
Hunter Biden's former business partner drops bombshell testimony over DOZENS of times Joe Biden got involved
July 24, 2023
I think we now know why Hunter Biden's lawyer was ripping bong hits. Devon Archer, Hunter Biden's former business partner, is testifying they sold access to Joe Biden (the former vice president) at least 24 times

But before we get to today's news, I wanna toss to a clip from the Sunday shows. A CBS News journalismer thought she could get Chris Christie to agree it was time for the GOP to move on from Hunter Biden. Nope.
The conduct here by the US Attorney in Delaware and by the Justice Department just can't be justified. It does not take five years to investigate two misdemeanor tax counts and to dismiss a gun charge. And we need to know what they were investigating and why these are the charges they concluded to. This is not just any person, this is the son of the President of the United States.
Sunday, the media said it was time to move on. Monday, we have the latest bombshell story for the media to stick their fingers in their ears and scream "I'm not listening."
House Oversight Committee Chair James Comer says they are very much looking forward to hearing from Archer "about all the times he has witnessed Joe Biden meeting with Hunter Biden's overseas business partners when he was vice president, including on speakerphone."
Joe Biden has been very snippy, lashing out at reporters and at potential voters about how he had no involvement in his second favorite son's business dealings. If Archer's testimony is accurate, twenty-four is more than zero.
One story that the New York Post details is from 2015, after a board meeting with Burisma. Burisma, you may remember, is the Ukraine energy company paying Hunter $83,000 a month to be a director in an industry he has no experience.
Archer, who also was a director, is expected to testify that, after dinner with the Burisma board at the Burj Al Arab Hotel, he and Hunter traveled six miles north to the Four Seasons Resort Dubai at Jumeirah Beach to have a drink with one of Hunter's friends.

While they were sitting outside at the bar, Vadym Pozharskyi, a senior Burisma executive, phoned to ask where they were because Burisma's owner, Mykola Zlochevsky, needed to speak to Hunter urgently. Soon afterward, the two Ukrainians joined Hunter and Archer at the Four Seasons bar and Pozharskyi asked Hunter: "Can you ring your dad?" At the time it was early afternoon Friday in Washington, DC.

Hunter then called his father, put him on speaker, placed the phone on the table, and introduced the Ukrainians to Joe Biden by name as "Nikolai and Vadym."
The speakerphone is key here. The last time we heard about Hunter getting his dad involved, it was a WhatsApp message to foreign business associates claiming Joe was sitting right next to Hunter and angry. It was a day Hunter was confirmed to be hanging out at Joey's house, but there is no evidence his dad was sitting next to him. Remember, Hunter was doing a lot of drugs.
Archer claims at least twenty-four times that Joe was put on the phone. That means twenty-four phone records. That means twenty-four more times of Democrats in congressional hearings attempting to find anything else to talk about.
We go now live top CNN's coverage of these latest revelations, already in progress: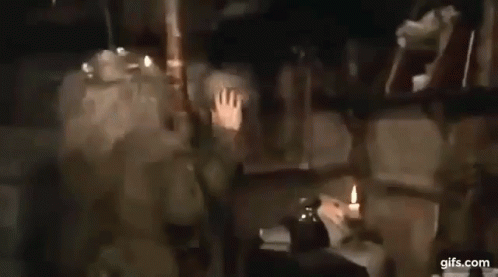 My personal opinion about hearings is that they are a lot of bluster and mugging to the cameras for content. And the reality is nothing will happen until conservatives take back the White House (and also nominate someone who can win a general election). We know the Bidens are scumbags. You know the Bidens are scumbags. The Left and the media know as well, hence they're twisting themselves into pretzels trying to avoid acknowledging "Geez, this stuff looks bad."
It's the drip, drip, drip though. That, and the fact that Democrats no longer have Twitter (or X) to rely on to throttle and censor content about how terrible the Bidens are.
><><><><><><
Brodigan is Grand Poobah of this here website and when he isn't writing words about things enjoys day drinking, pro-wrestling, and country music. You can find him on the Twitter too.
Facebook doesn't want you reading this post or any others lately. Their algorithm hides our stories and shenanigans as best it can. The best way to stick it to Zuckerface? Sign up for our DAILY EMAIL BLASTS! They can't stop us from delivering our content straight to your inbox. Yet.