Each day we overwhelm your brains with the content you've come to love from the Louder with Crowder Dot Com website.
But Facebook is...you know, Facebook. Their algorithm hides our ranting and raving as best it can. The best way to stick it to Zuckerface?
Sign up for the LWC News Blast! Get your favorite right-wing commentary delivered directly to your inbox!
Uncovered photo places Hunter Biden at his dad's house when he invoked "Joe Biden" to threaten Chinese business partner
June 23, 2023
New testimony from IRS whistleblowers has Hunter Biden threatening a Chinese Communist Party official who was also a business partner, invoking Joe Biden's name and implying he was "sitting right next to him." Newly uncovered photos lend credence to this.
There are a lot of moving pieces from the whistleblower transcripts released by the Ways and Means Committee. The most damning is an AUTHENTICATED WhatsApp message from Hunter threatening Henry Zhao, his communist party official business partner. In it, he claimed to be sitting right next to Joe and Zhao wouldn't like Joe when he's angry. Remember, Joe has maintained his son never, ever, ever talked to him about his business.
I am sitting here with my father and we would like to understand why the commitment made has not been fulfilled. Tell the director that I would like to resolve this now before it gets out of hand, and now means tonight. And, Z, if I get a call or text from anyone involved in this other than you, Zhang, or the chairman, I will make certain that between the man sitting next to me and every person he knows and my ability to forever hold a grudge that you will regret not following my direction. I am sitting here waiting for the call with my father.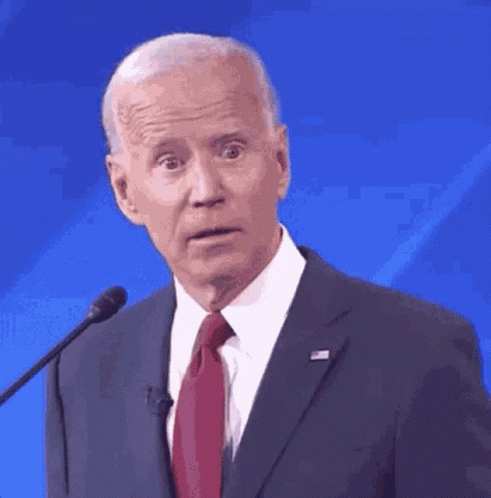 Hunter Biden is a known crackhead. The kind of scumbag who gets kicked out of sex clubs for being too much of a scumbag. Could he have been lying about his dad sitting next to him? Sure. That's what makes this story from the Washington Free Beacon interesting. Photos FOUND ON HUNTER'S LAPTOP (one of them, at least) place Hunter AT his dad's house on the day of this WhatsApp message, and cruising around in dad's convertible.
While [Whistleblower] Shapley did not supply evidence that Joe Biden was in fact in that room with his son, the timing indicates that he very well could have been sitting alongside the president as he said. Four photographs on the hard drive of Hunter Biden's laptop show him posing behind the wheel of Joe Biden's 1967 Corvette Stingray at 6:49 p.m. on July 30, 2017. GPS metadata embedded in the photos shows they were taken in close proximity Joe Biden's Wilmington, Delaware home.
When reached for comment, Hunter Biden could not be reached for comment. He was at a State Dinner with his dad, the President of the United States.
The best we're going to get from this point on is House hearings. Corporate media is well trained to ignore any bad news for Joe Biden, and until Republican Ron DeSantis is president, the current president's DOJ won't do anything. As it is, and according to the Whistleblower testimony, the DOJ has already sunk any investigations.
Joe Biden and his White House also have a reputation for lashing out at any reporter who doesn't follow the script. What WE need to do is keep the drip, drip, drip going until it turns into drinking from a fire hose.
><><><><><><
Brodigan is Grand Poobah of this here website and when he isn't writing words about things enjoys day drinking, pro-wrestling, and country music. You can find him on the Twitter too.
Facebook doesn't want you reading this post or any others lately. Their algorithm hides our stories and shenanigans as best it can. The best way to stick it to Zuckerface? Sign up for our DAILY EMAIL BLASTS! They can't stop us from delivering our content straight to your inbox. Yet.