Each day we overwhelm your brains with the content you've come to love from the Louder with Crowder Dot Com website.
But Facebook is...you know, Facebook. Their algorithm hides our ranting and raving as best it can. The best way to stick it to Zuckerface?
Sign up for the LWC News Blast! Get your favorite right-wing commentary delivered directly to your inbox!
Genius video shows Joe Biden demanding harsher penalties for crack while Hunter Biden smokes along
June 28, 2023
Back in the olden days, Joe Biden was very opposed to crack cocaine. He demanded harsher penalties for it and was unsympathetic to crack cocaine users. This was when it was prominent in more urban areas. I'll let you decide if that's why Biden was so vocal about it. Since then, people from all walks of life have been known to smoke rock. Most notably is prostitute aficionado and racial slur connoisseur Hunter Biden. Someone on Rumble (no way this stays up on YouTube) thought it would be educational to see the elder Biden speaking out on the drug while young Biden listens. And gets high as f***.
That sound you hear is tens of thousands of right-leaning content creators smacking their forehead that they didn't think of this themselves.
I don't care why they become a sociopath. We have an obligation to cordon them off from the rest of society. They are in jail! So, I don't wanna ask what made them do this. They must be taken off the street.
We now go to Hunter Biden for a response.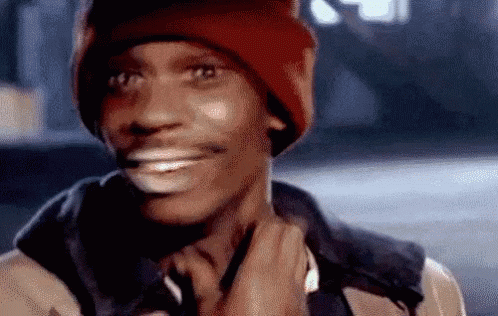 Yes, "independent" "fact" checkers. This is an edited video. Hunter Biden was not actually smoking crack while his father gave this speech.
Is this mean to share? I'm not here to judge. Only to share a video that is going viral. There are some who believe that a president's children are off-limits to personal attacks. A sentiment I agree with. We should treat Hunter Biden with the exact same level of respect the mainstream media has treated Donald Trump Jr.. Or, Tiffany Trump. Or even Barron Trump, who's not even eighteen yet. Also, George W. Bush's daughters.
Just remember that drugs are bad and you shouldn't do them. Unless your dad is a powerful politician and you know you can get away with it.
><><><><><><
Brodigan is Grand Poobah of this here website and when he isn't writing words about things enjoys day drinking, pro-wrestling, and country music. You can find him on the Twitter too.
Facebook doesn't want you reading this post or any others lately. Their algorithm hides our stories and shenanigans as best it can. The best way to stick it to Zuckerface? Sign up for our DAILY EMAIL BLASTS! They can't stop us from delivering our content straight to your inbox. Yet.