Each day we overwhelm your brains with the content you've come to love from the Louder with Crowder Dot Com website.
But Facebook is...you know, Facebook. Their algorithm hides our ranting and raving as best it can. The best way to stick it to Zuckerface?
Sign up for the LWC News Blast! Get your favorite right-wing commentary delivered directly to your inbox!
Watch: Kamala Harris doesn't realize she exposes Bidenomics failure by saying how close most Americans are to bankruptcy
July 30, 2023
It may surprise you to know this, but Kamala Harris lying about Florida's educational standards (knowing the Trump Campaign would be easily manipulated into amplifying those lies) was not the only thing she did last week. Biden's wingman -- who at one point in 2019-20 called Joe a racist that probably sexually assaulted his aide -- also threw "Bidenomics" under the bus for being a colossal failure.
The best part is that she didn't realize she did so. Kamala gave a speech at a pro-abortion forum in Iowa about how many Americans are suffering. While forgetting who has been in charge for three years, "Michael Scott in female form" claimed most Americans are in such a terrible place that a $400 unexpected expense would send them into bankruptcy.
I see. So what the Vice-President of the United States is saying is that under her and grandpa's watch, after all the stimulus bills that bribed Americans without our own money and Inflation Reducation Acts that didn't reduce inflation but raised taxes on the American people, "most" Americans are only $400 away from going bankrupt? Three years of Biden-Harris, and Harris --- while CAMPAIGNING for Biden-Harris -- says most Americans can't afford to get a flat tire. The Vice-President of the United States thinks this is a reason to reelect her.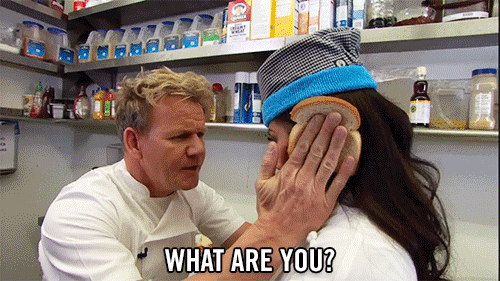 We're not even getting into the reality of how "Bidenomics" su-diddly-ucks.
56.3% of Americans disapprove of Biden's handling of the economy.
Inflation is two times higher than when Biden took office.
Adjusted for inflation annual incomes drastically decreased under Biden.
The jobs that came back from the pandemic don't count as "new jobs."
Unemployment ticked up in the latest jobs report with 440,000 newly unemployed people.
Three years of Bidenomics have, according to Kamala Harris's own words, left most Americans $400 away from complete economic failure. This is the Democrat message for 2024. "Vote for us because if not the GOP will leave you... only $300 away from bankruptcy?"
"Biden-Harris 2024: DERP" fits better on a bumper sticker.
><><><><><><
Brodigan is Grand Poobah of this here website and when he isn't writing words about things enjoys day drinking, pro-wrestling, and country music. You can find him on the Twitter too.
Facebook doesn't want you reading this post or any others lately. Their algorithm hides our stories and shenanigans as best it can. The best way to stick it to Zuckerface? Sign up for our DAILY EMAIL BLASTS! They can't stop us from delivering our content straight to your inbox. Yet.