Each day we overwhelm your brains with the content you've come to love from the Louder with Crowder Dot Com website.
But Facebook is...you know, Facebook. Their algorithm hides our ranting and raving as best it can. The best way to stick it to Zuckerface?
Sign up for the LWC News Blast! Get your favorite right-wing commentary delivered directly to your inbox!
crime
Worlds Most Useless Jewelry Store Thief Gives a Master Class in What Not to Do
July 15, 2022
Here's the thing... stealing is bad. Ever since Mel Brooks came down the mountain with the Fifteen Commandments, "Thou Shall Not Steal' was one of them. Don't take things that don't belong to you. Okay? Okay.
HOWEVER, I can see someone sitting at home watching viral video after viral video of people getting away with stealing things and saying to themself, "Self, I can do that." Even if the employees fight back, you can still grab a handful of watches. As one dinkus from Wisconsin learned, it's not as easy as it looks.
Our man here walks into a Kay Jewelers, not even a high-end joint. It appears to be in broad daylight. He looks like he just finished an afternoon shift working at Target, which could have very well been in the same strip mall. So, before he even attempts his epic fail, we have a clear description of him.
He then tries to put a brick through the glass case. Maybe the glass case has been fortified. Maybe he is a vegan and a steady diet of soy has left him without any upper body strength. Whatever the excuse, the brick fails to penetrate the glass.
Right away, our dude's plan has been foiled. Anyone with half a brain would run. But he KEEPS TRYING to put the brick through the glass and KEEPS FAILING TO DO SO! The employee had enough time to put down her sandwich, look to see what the commotion was, walk over and say, "hey, you, stop doing that."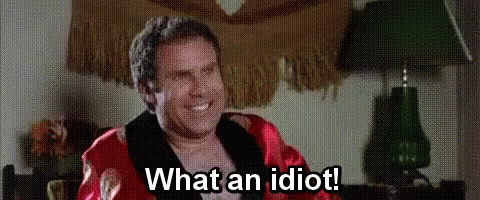 If you have any details on this man's whereabouts, after calling the authorities, please point at him and laugh on behalf of a grateful internet. He helped give future thieves a masterclass in what not to do. He helped give those of us who hustle content for a living a hearty chuckle. The only thing he didn't do was pull off a successful heist. Danny Ocean this man is not.
The Louder with Crowder Dot Com Website is on Instagram now!Follow us at @lwcnewswire and tell a friend!
Jewelry Store Thieves DECIMATED by Employees | Louder With Crowderyoutu.be