Watch: It's AEW meets WNBA at a high school basketball game where even the cheerleaders get tossed around
March 01, 2023
If there were more professional wrestling-esque brawls at women's basketball events, the WNBA wouldn't be as unpopular as it is. Just sayin', it's worked wonders for hockey. WNBA arenas could probably get up to close to 50% capacity if people were expecting fisticuffs like at this at an Oklahoma High School game. When Jim Ross says it "looks like Muskogee Oklahoma on a Saturday night," I imagine it resembles the clip you are about to watch.
No one is even sure what caused it to pop off. Words were said. Fists were thrown. Parents got into it with players. And the deity or deities of content blessed us with this glorious nineteen-second video.
You know it's all hell broke loose when even the cheerleaders are ready to cut a b*tch.
Though the hero is #1. #1 got CHUCKED by someone's dad. Which, f*ck you for tossing a girl like that, buddy!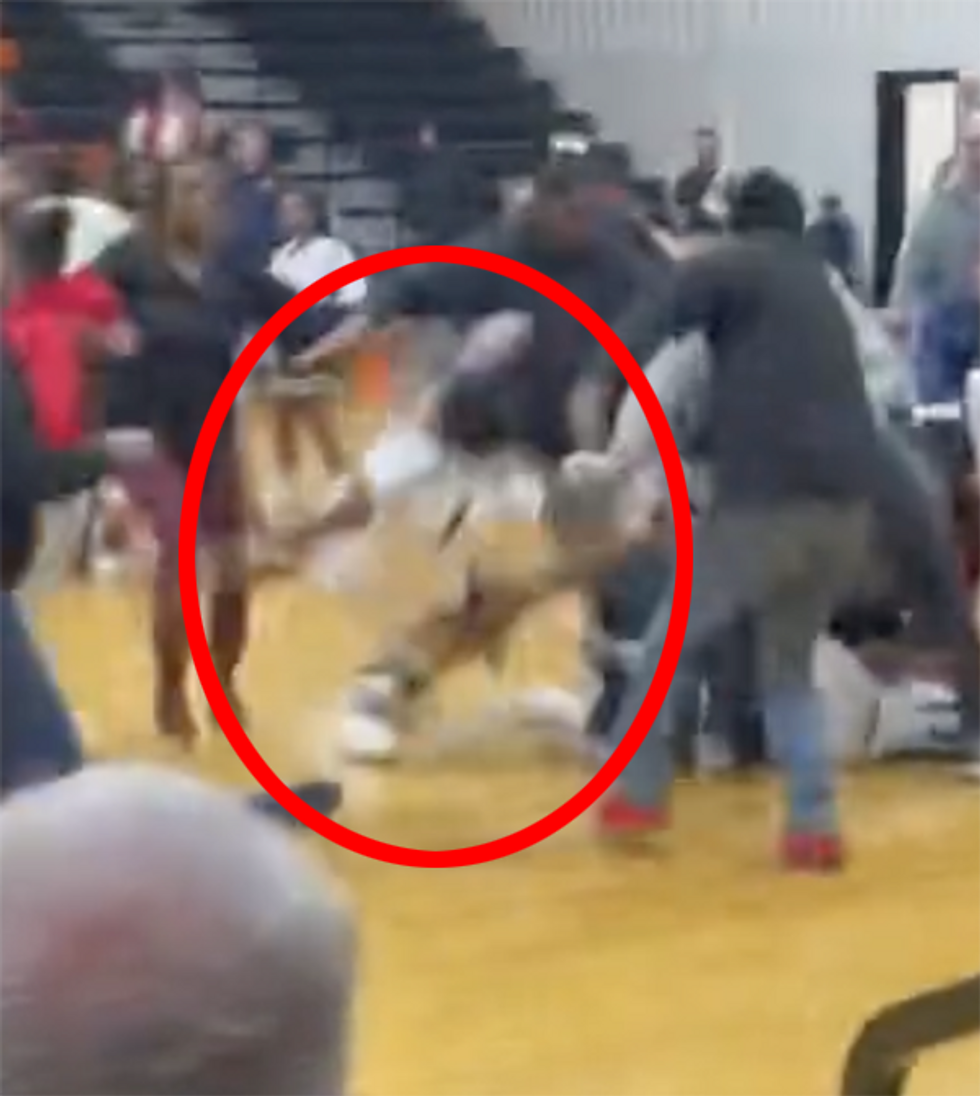 #1 wasn't even phased. She got right up off the ground, ran right back to the pile, and was looking to connect with anyone her fists made contact with. I believe that's what the kids call a "ride or die."
Local news caught up with the woman who remembered to do it for the content and recorded the melee. "It really wasn't like a dirty game. I mean, everybody seemed normal. So, it definitely caught me off guard… There were a few players involved, but most of the players were standing back. So, yeah, it was definitely, I would say more of the fans and parents."
The boys' game took place immediately following as planned, and without incident. The fellas are more dignified.
Editor's Note
LwC is on Substack now! Each day we overwhelm your brains with the content you've come to love from the Louder with Crowder Dot Com website.. but algorithms hide our ranting and raving as best they can. The best way to stick it to Big Tech? Subscribe to For the Content!