Watch: Guy blasts gym-shamer who thinks she's all that and makes fun of dude who dares speak to her
January 26, 2023
We here at the Louder with Crowder Dot Com website are all about doing it for the content. But f*ck all the way off with gym-shaming videos. One went viral last week when a girl got upset a guy made eye-contact and shamed him on social media for "sexualizing" her. As opposed to thinking he just happened to be looking that way at that moment like a normal person would. The gym is a crowded place. There are only so many places you can stare. It happens.
Our new favorite shamer of gym-shamers Joey Swoll spotted another video. The crime against this girl who thinks she's all that was when a guy who looked confused asked her if she was using a nearby machine. That also happens at the gym sometimes.
It's really sad that you took this interaction, and you had to post it, and you had to share it to shame this man. To make him out to be a gym creep, that he's trying to hit on you, just for intention and likes. The gym is a sad space. People are going to interact with you, This is harmless. This man asked you a question, and you say no, and he moves on. This video never needs to be posted.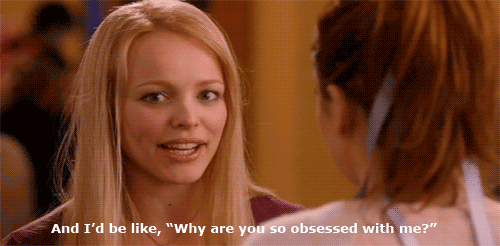 One other thing that annoys me about this video is when/if the cancel culture vultures get involved. They find out who the guy is and where he works. They send an email to his boss. The guy gets fired no questions asked. All because he asked if a machine was free. And the broad he asked, probably the kind who says if you aren't there at her worst you don't deserve her at her best (spoiler: there's a never best), wanted attention on social media.
If the guy really was a gym creep...it's a gym. It's loaded with people hopped up on testosterone that would be happy to have a frank conversation with the guy about it.
Though while I'm of the belief to mind your own business at the gym, I still think we need to have a national conversation about people who tie up machines scrolling the internet and NOT working out. It doesn't need to go on TikTok. But when I'm on my fourth set and you haven't done one the entire time, it still makes me hate you.
Editor's Note
LwC is on Substack now! Each day we overwhelm your brains with the content you've come to love from the Louder with Crowder Dot Com website.. but algorithms hide our ranting and raving as best they can. The best way to stick it to Big Tech? Subscribe to For the Content!
Indian CHADS Demolish Chinese Virgin Soldiers at Border! | Louder With Crowderyoutu.be